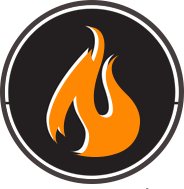 The origins of the Saint John Institute date back to 2003 when Eagle Eye Ministries held its first retreat. Today, SJI is a thriving leadership institute providing much desired instruction to families, businesses, young adults and entrepreneurs. In so many ways we live in a broken world and we need to raise up leaders who can rise to the challenge to bring virtue and hope to those who want to live an excellent, deep and meaningful life. Through Eagle Eye Ministries, we Inspire. Through the Saint John Leadership Institute, we Equip. Through the Saint John Leadership Network, we Engage.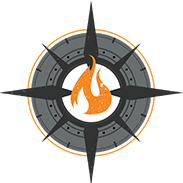 The Saint John Leadership Network is a nationwide ministry which evangelizes to adults who wish to lead as Catholics across the life spectrum spanning business to family ministry.
Eagle Eye Ministries exists to form, inspire, and encourage young adults to become virtuous leaders and saints through offering challenging, deep, and life-changing experiences.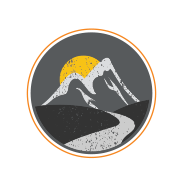 The Saint John Leadership Institute provides opportunity for young adults to discern their vocation or pursue an entrepreneurial vision with formation and support of the Saint John Community.

Father Nathan has delivered over 150 episodes of the Dare Great Things for Christ™ podcast. During the COVID19 crisis, he realized that there was an urgent need to hear words of hope and truth through a digital presence, and the idea of the Dare Great Things™ content site was born in order to face the growing darkness. Fully launching in the spring of 2022, Dare Great Things™ will offer a wealth of free content, but will also go deeper and offer courses to inspire you and hold you accountable for becoming a saint.
KNOW MORE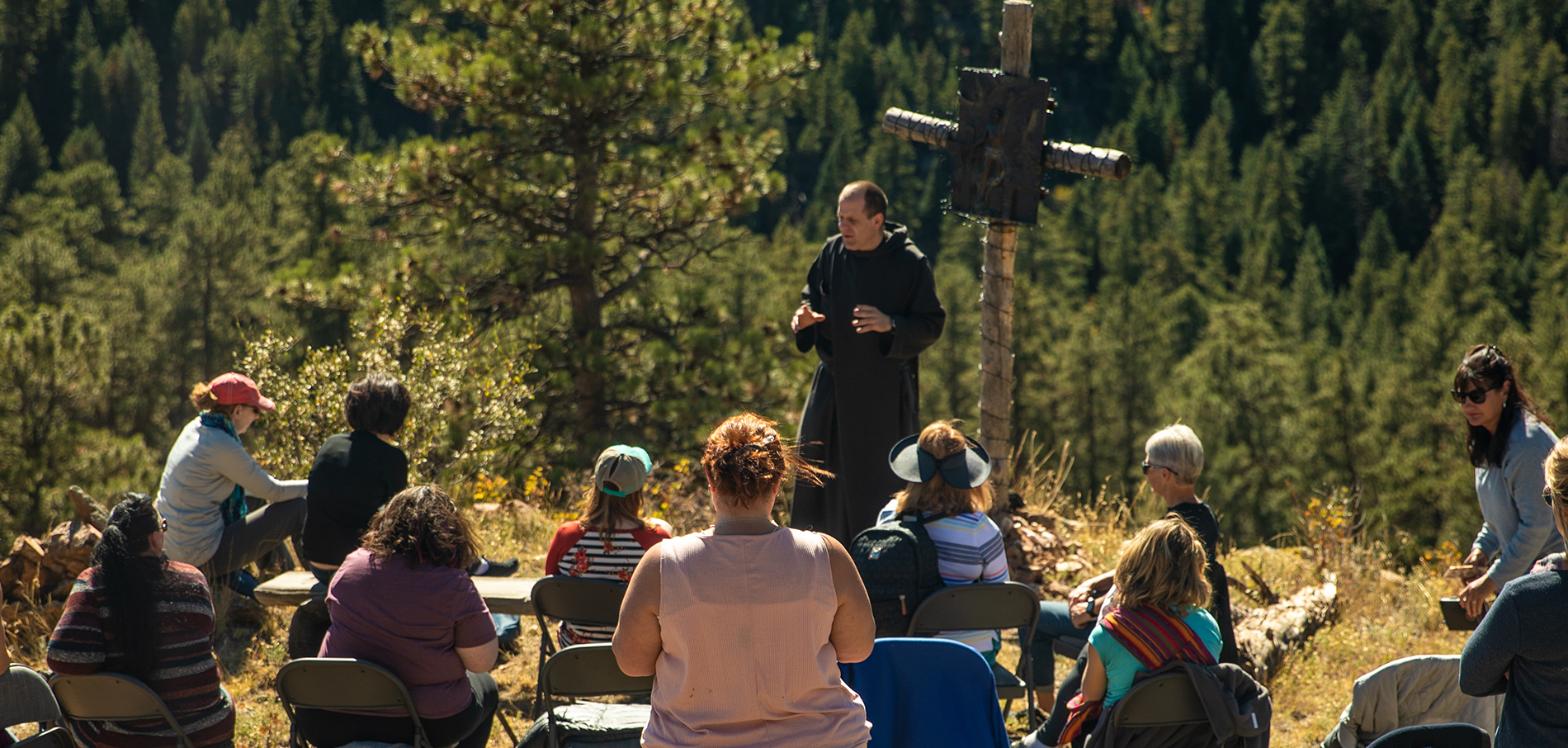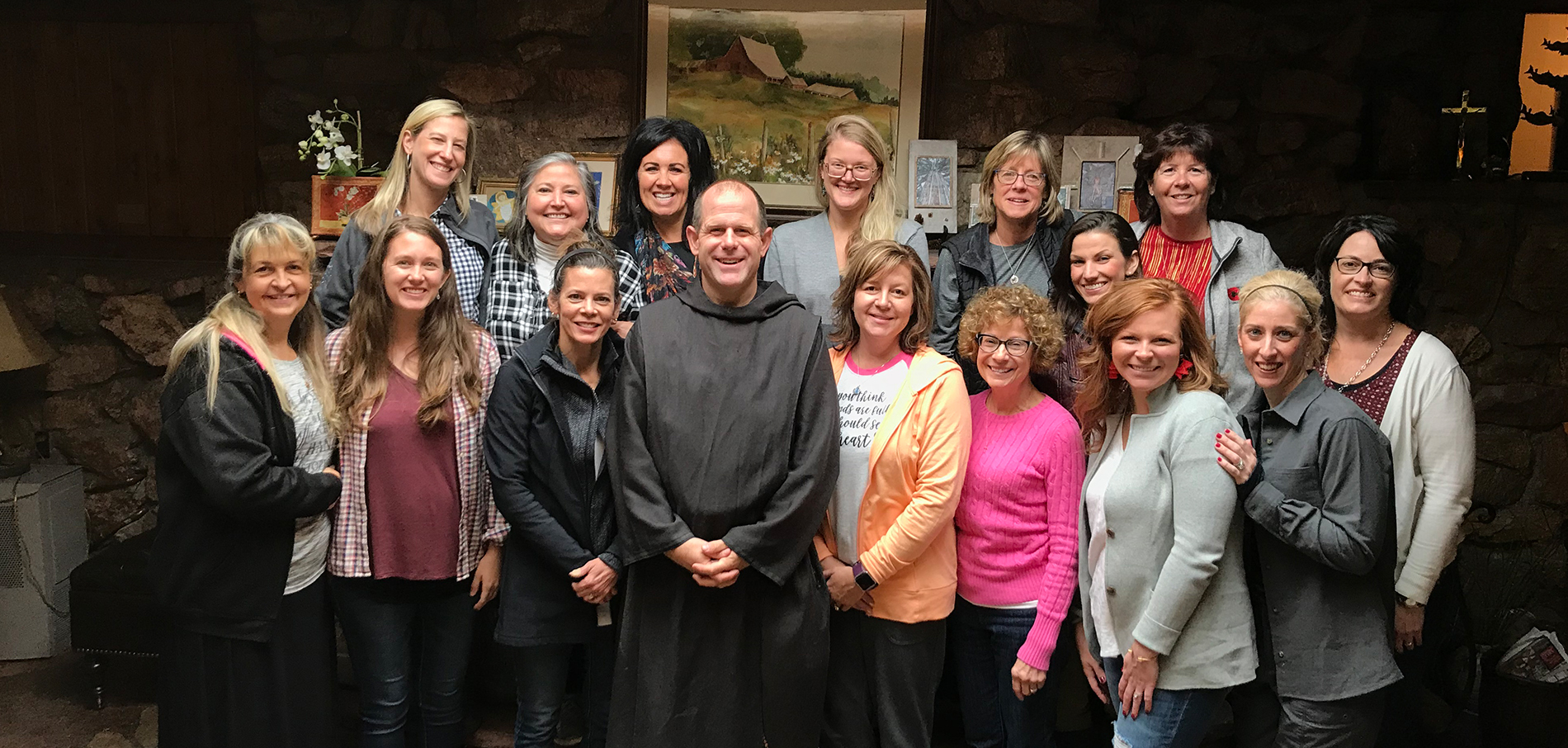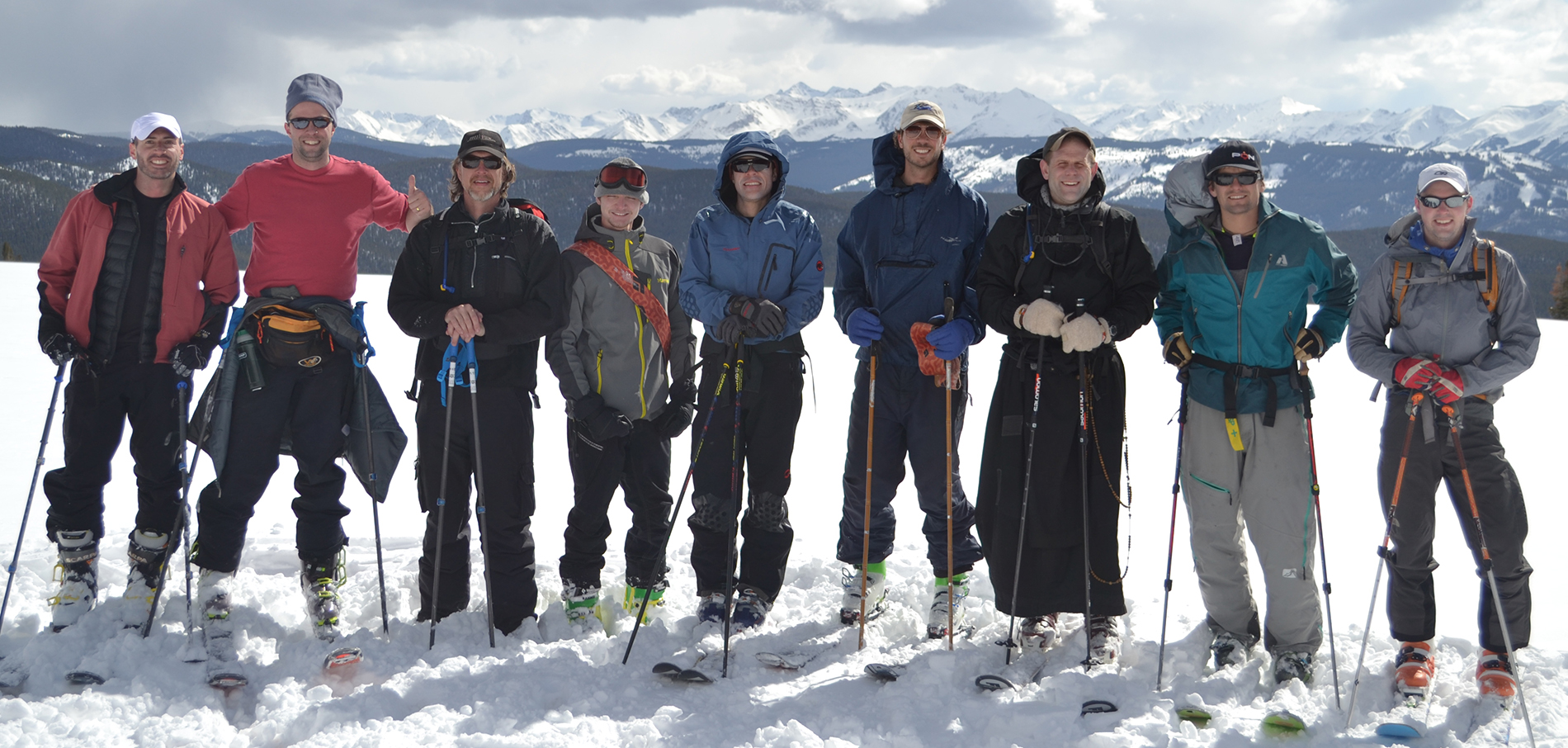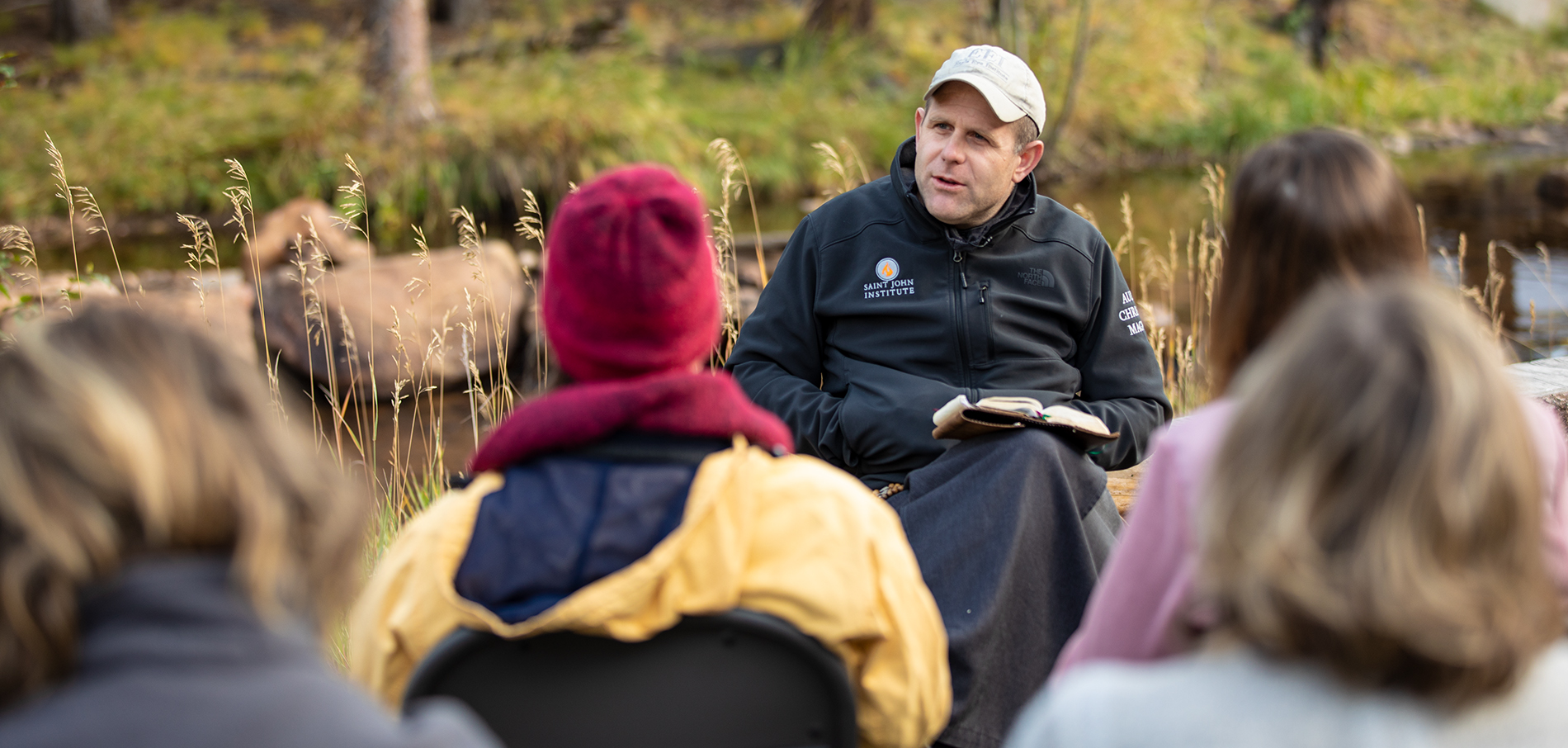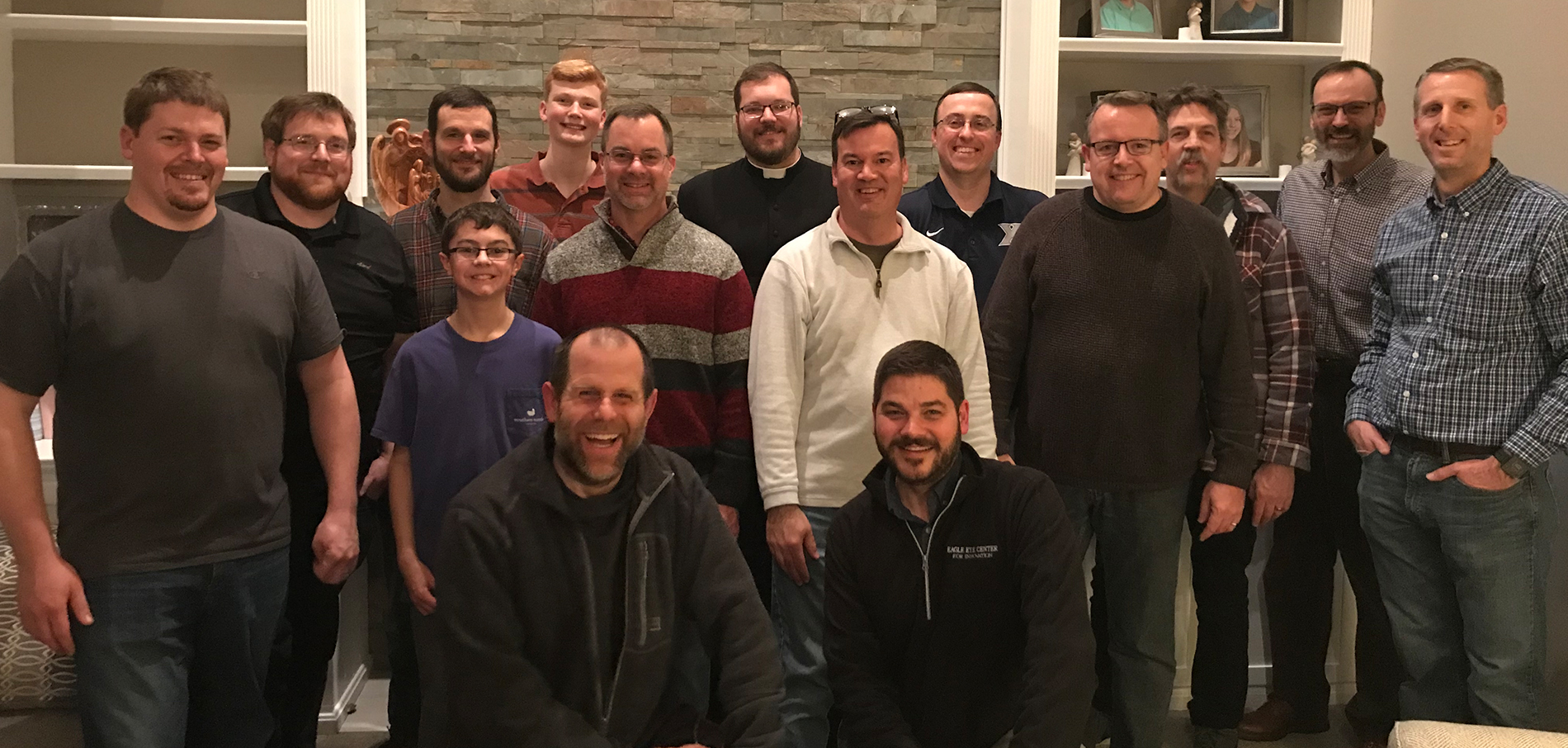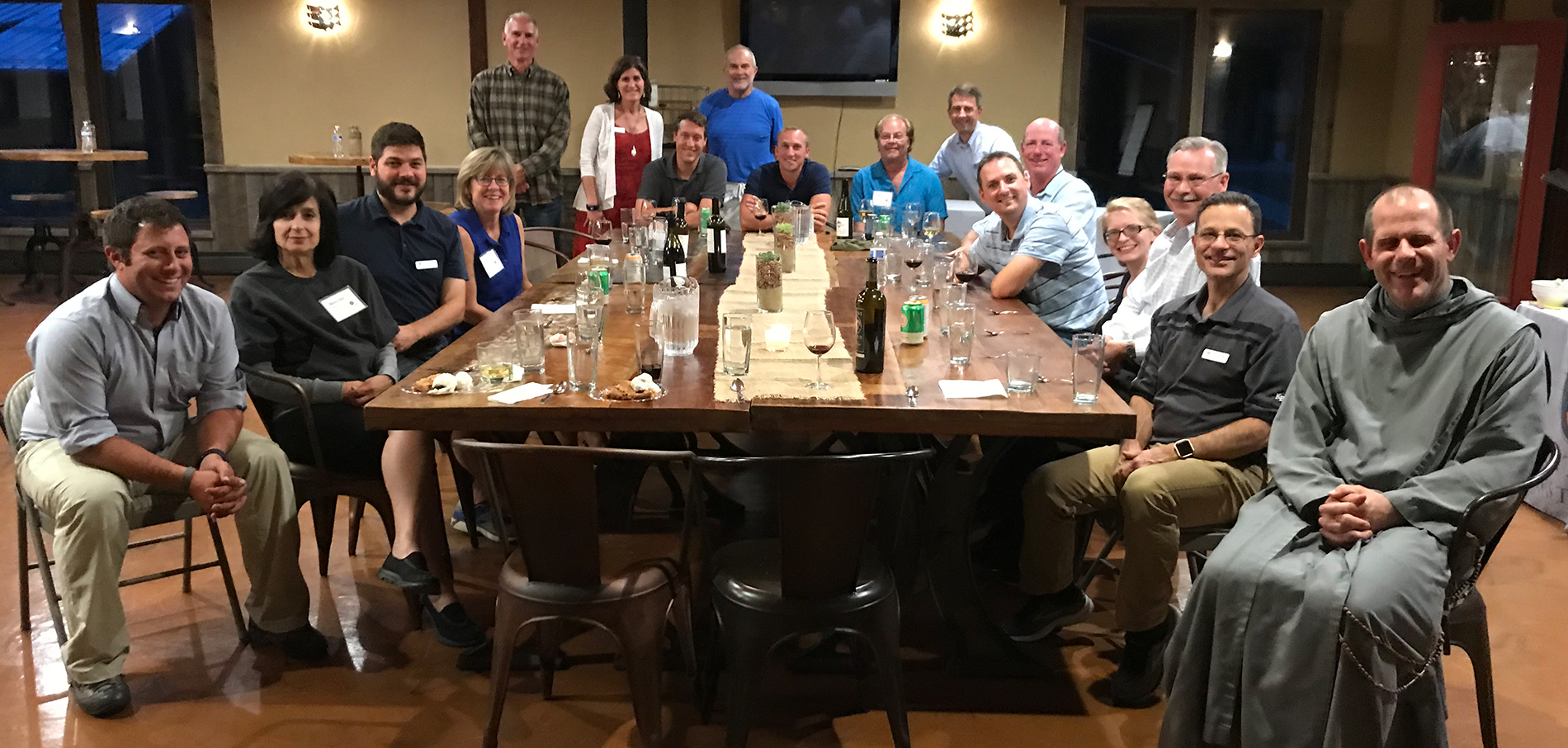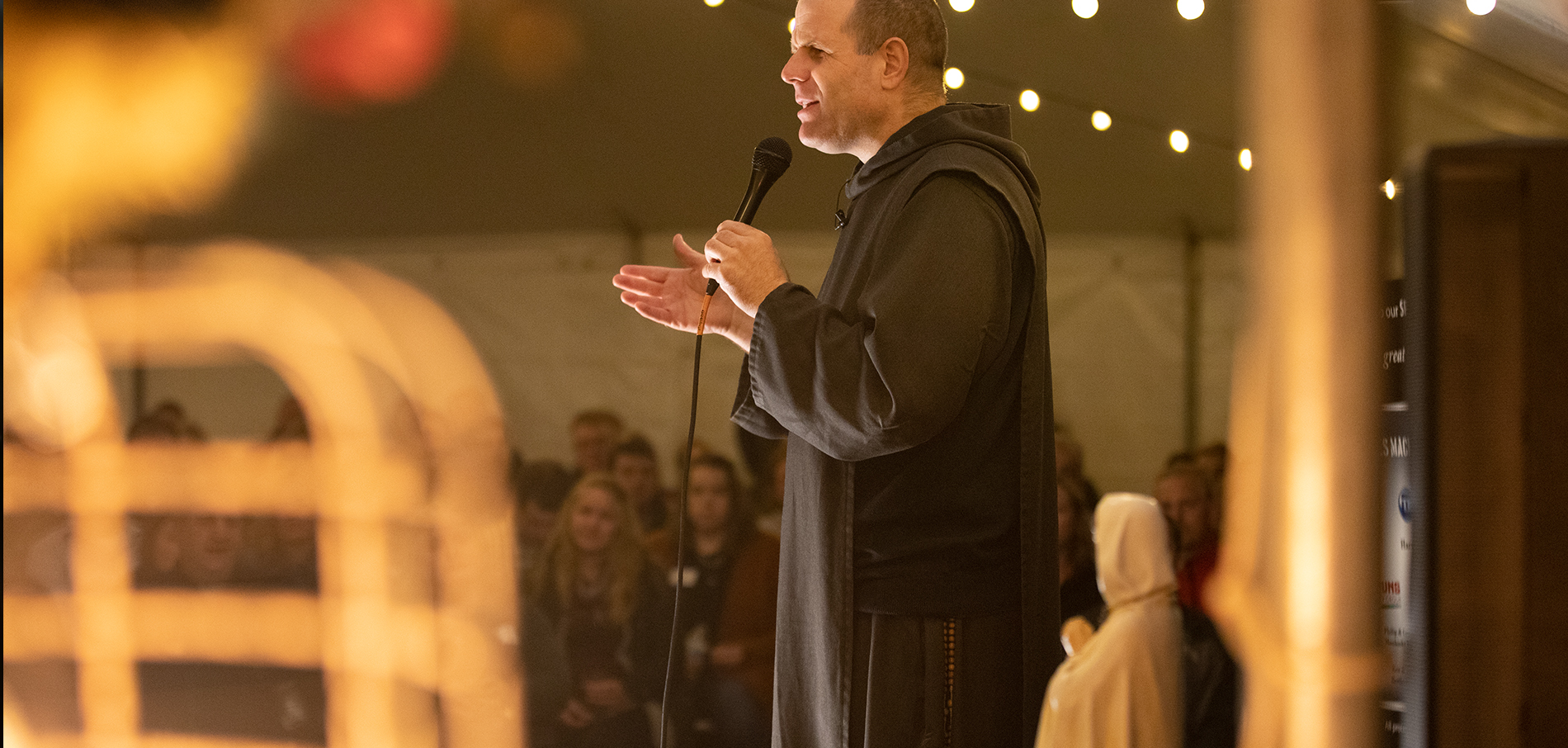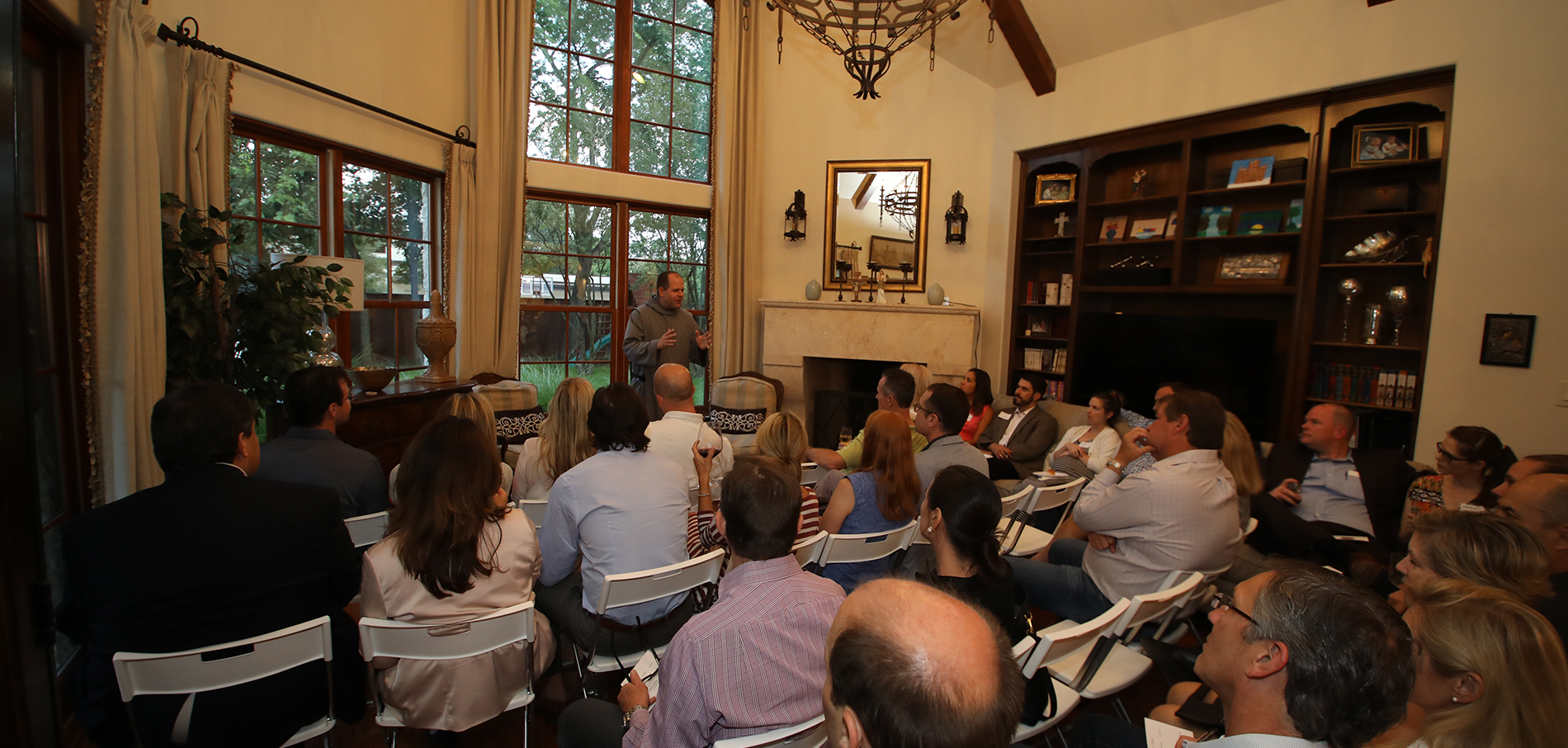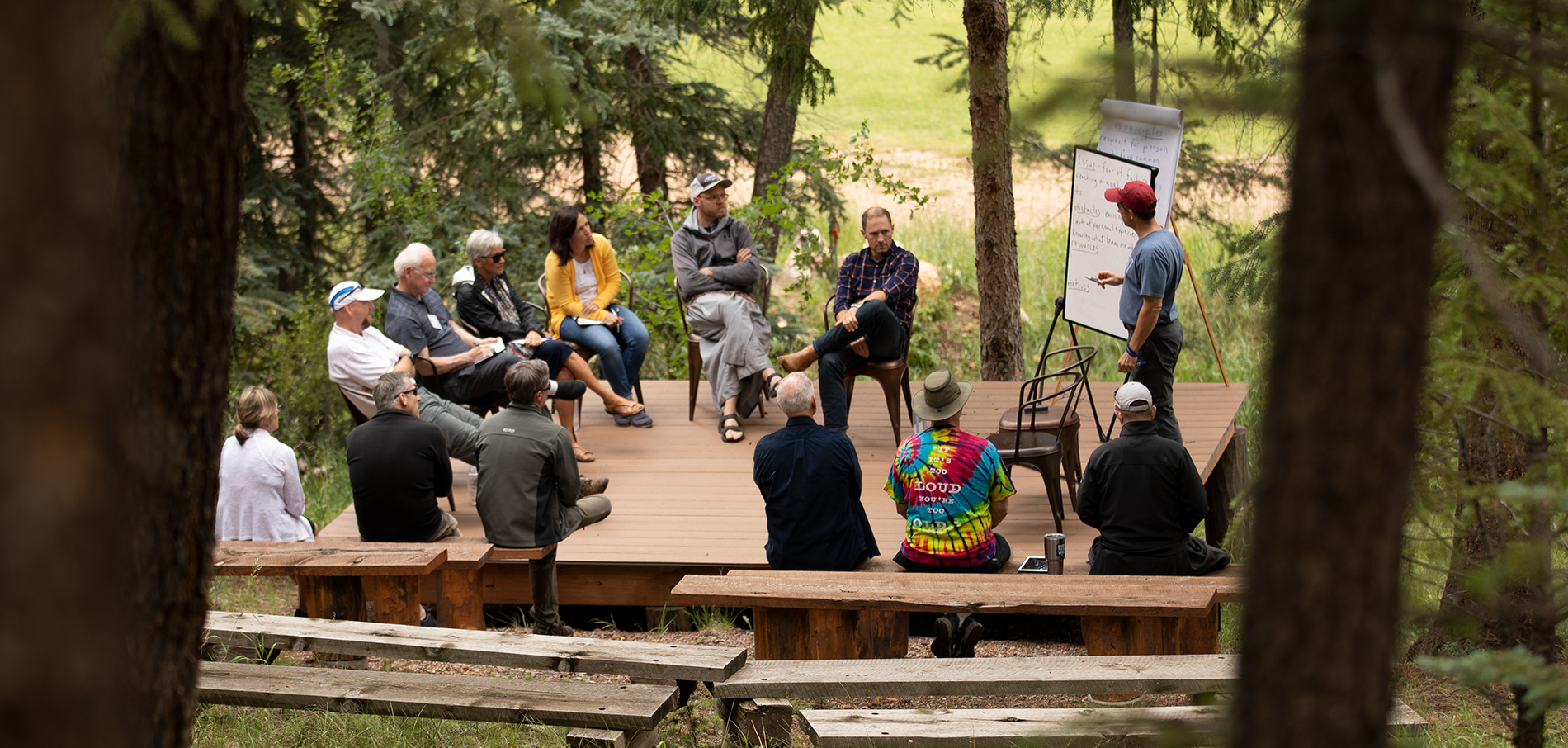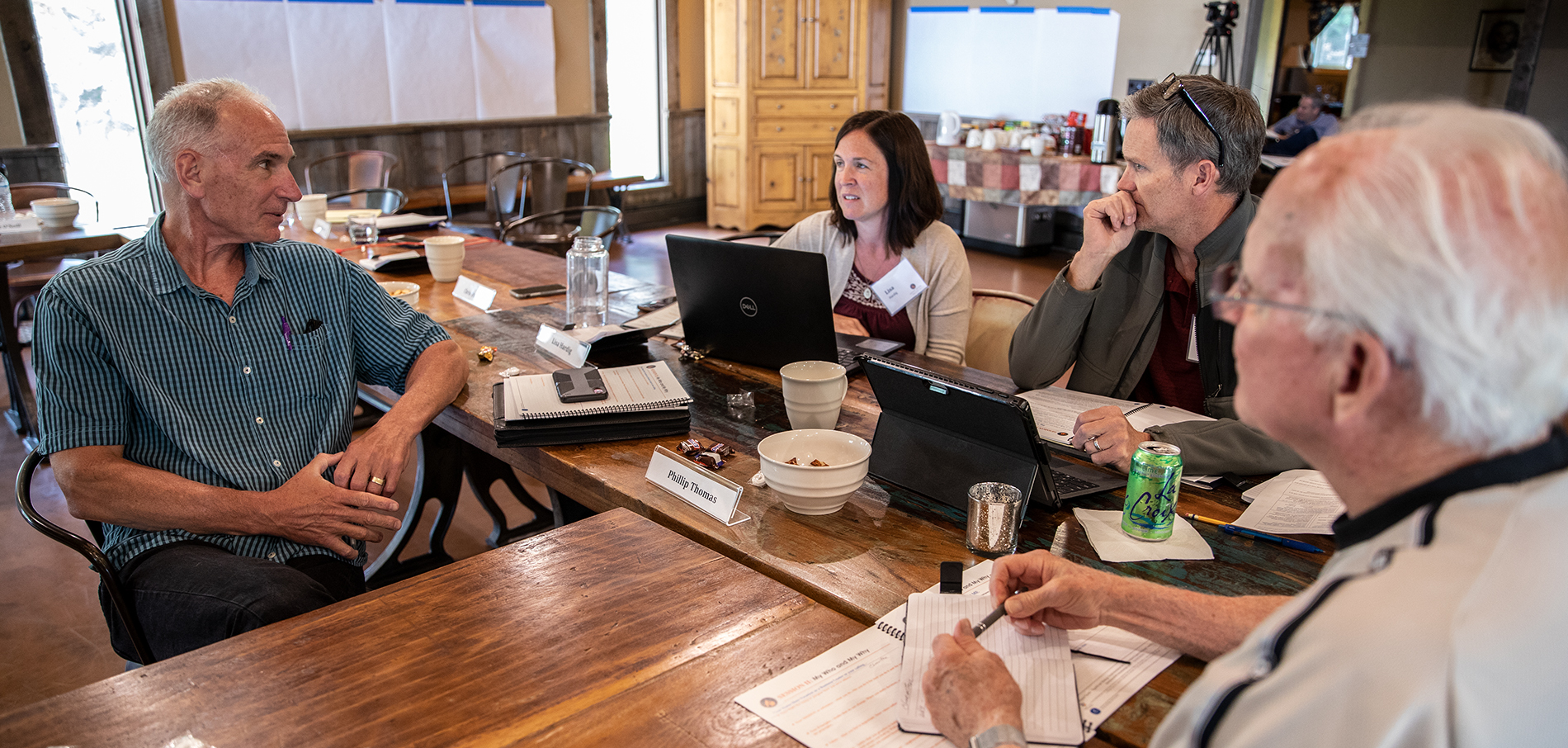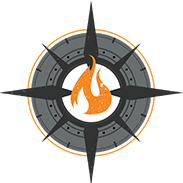 It's not easy to live in a world where fear is motivating people to stay back and not lead. We were not meant to live this way. The Saint John Leadership Network (SJLN) is a communitiy of leaders who dare to say no to fear–in their families, their businesses and in their communities. We are people who say yes to success and dare to lead our people there no matter what. Through spiritual coaching, master classes, retreats and more, you will experience the joy of living life as a virtuous leader equipped to help those who depend upon you to navigate the ever-changing waters we face today.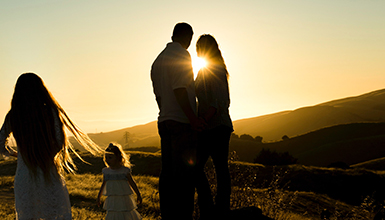 Lead Your Family
With so many external influences shaping our world view, leaders are desperately needed in the family today. If you want to be a better leader in your family, start today by joining the Leadership Network and develop your Family Mission. Attend a Date Night or a retreat with Father Nathan and learn how to become a better family leader.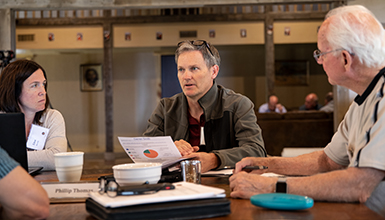 Lead Your Profession
Whether you are a business owner, team leader or individual professional, you know it is hard to integrate your faith with your career at times. Join the Leadership Network and find other Catholic professionals who share your passion and can help you succeed. Encompassing the whole spectrum of professional life and living in nearly every part of the country, our members share resources, prayer and mutual support.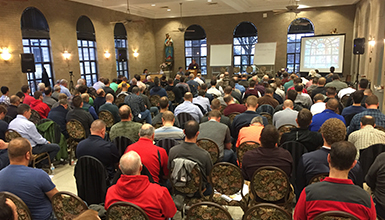 Find SJI Near You
SJLN offers many opportunities to meet other leaders throughout the country at our retreats, master classes, speaking engagements and weekly Thursday morning Spirituality of Leadership calls. Join our network and meet other Catholic leaders who are integrating faith into their daily professional and family lives.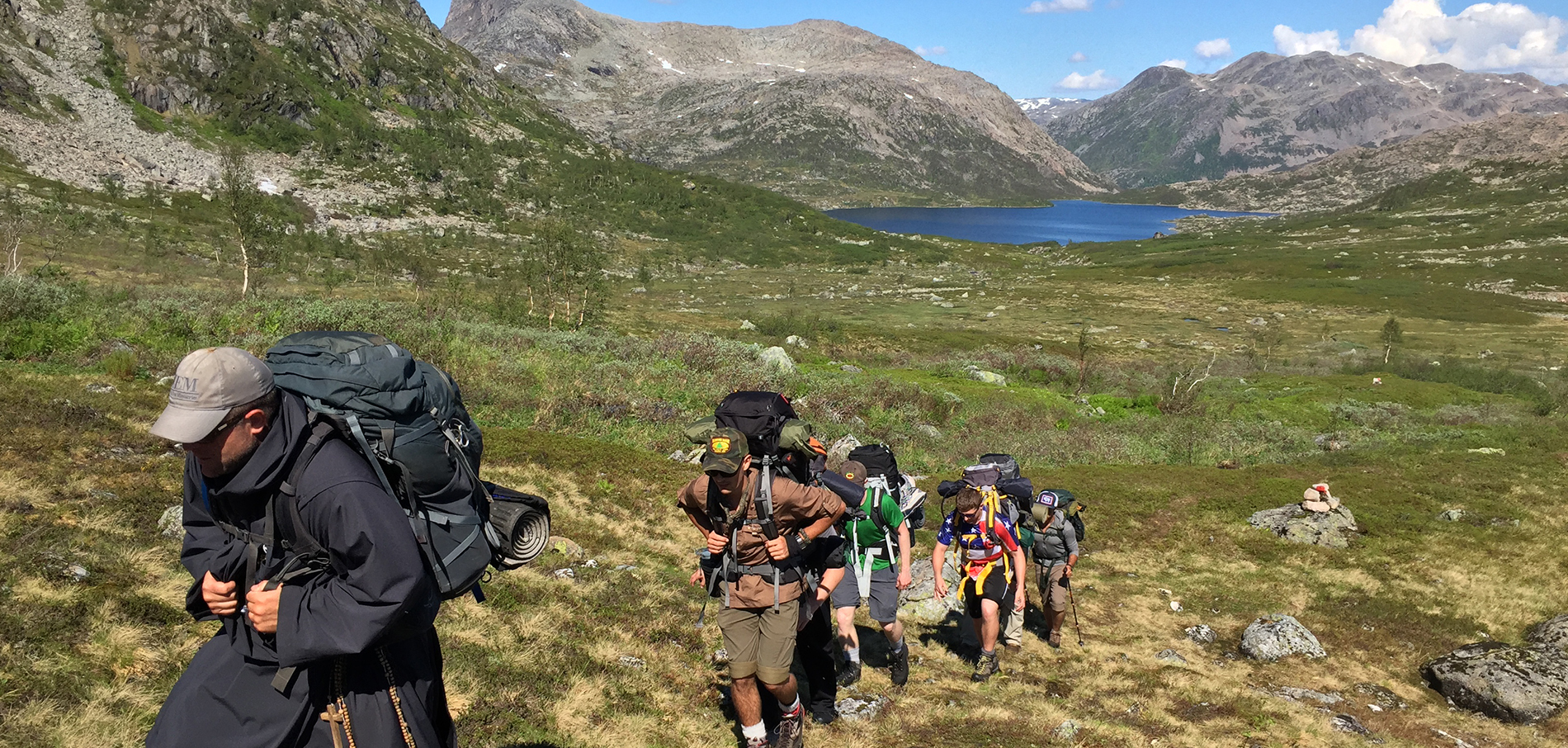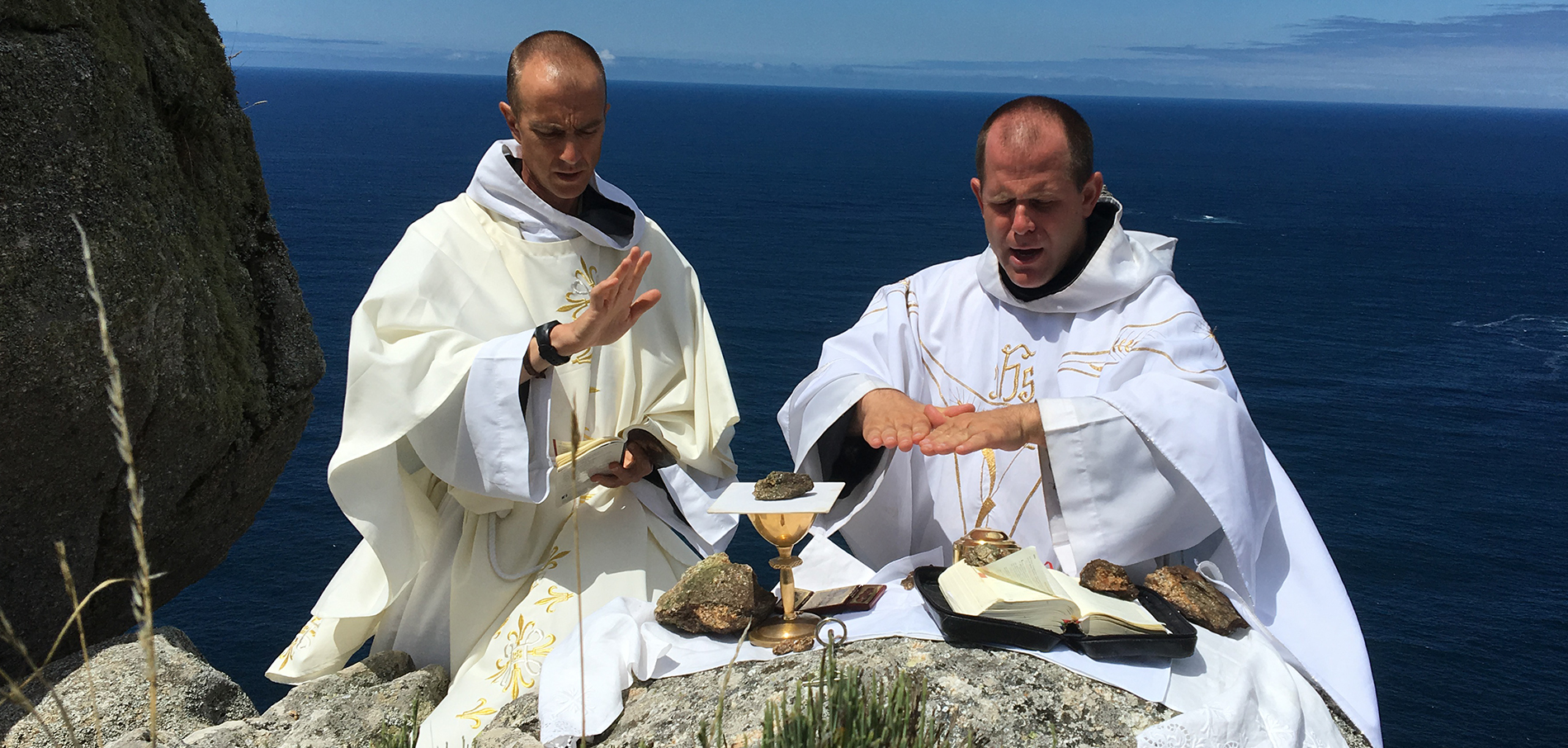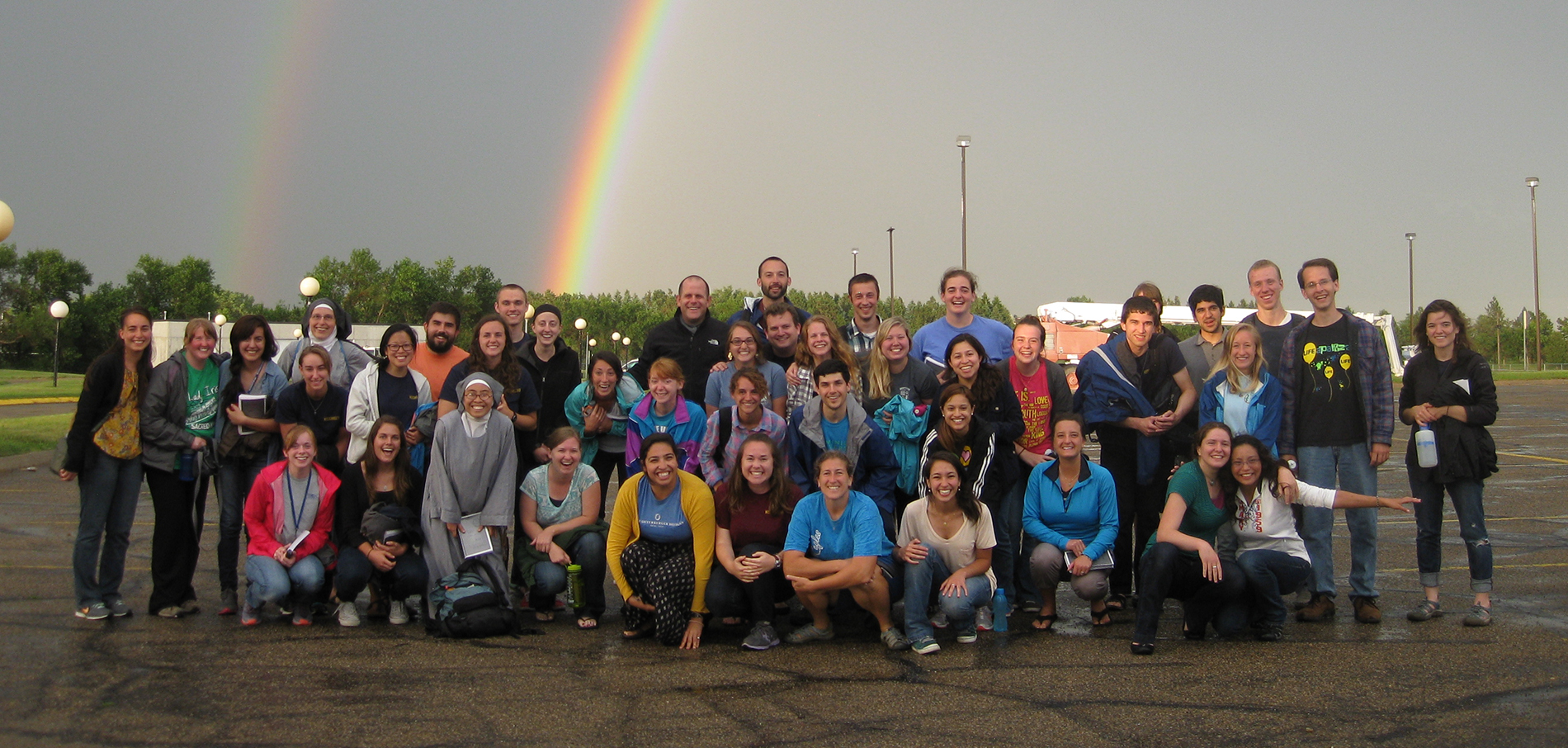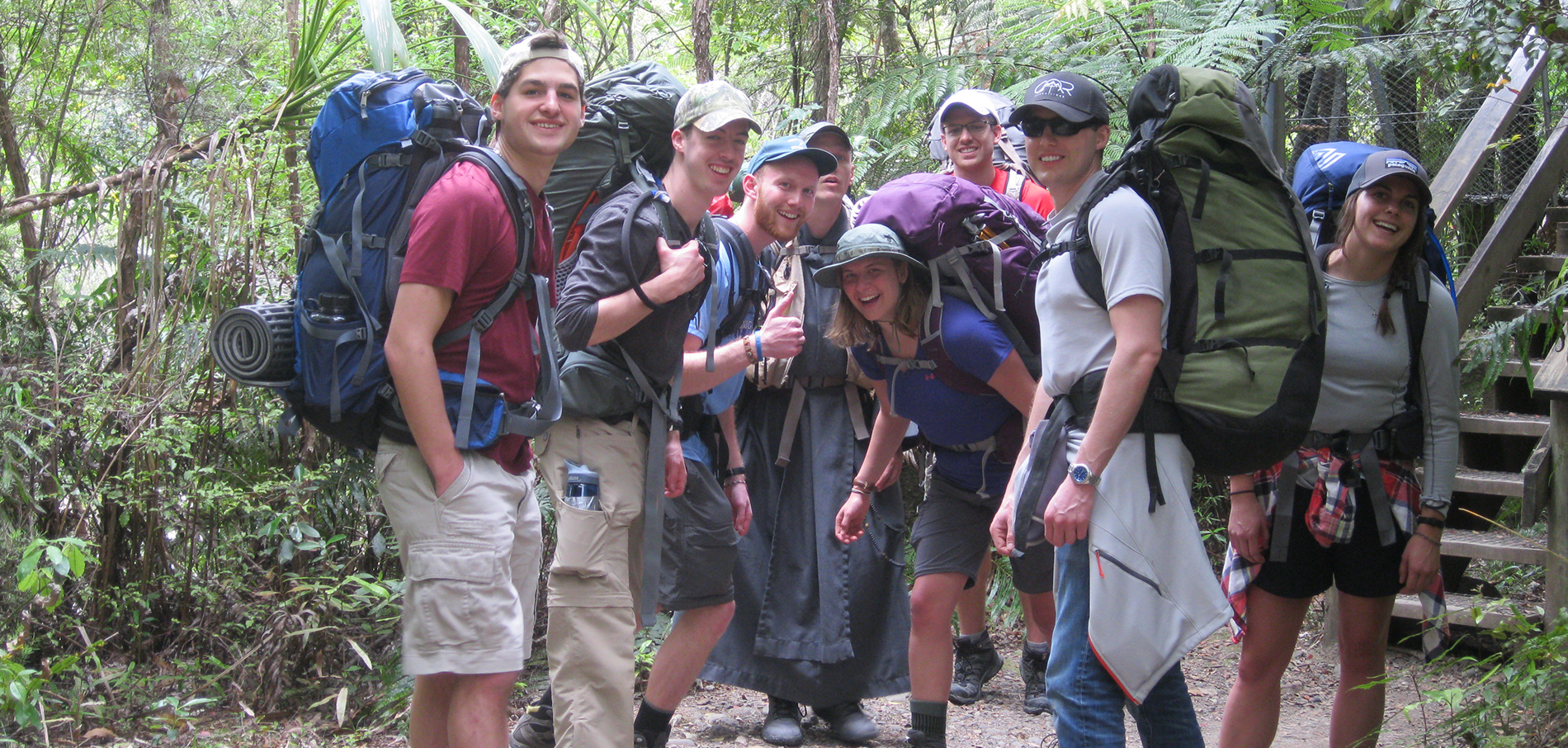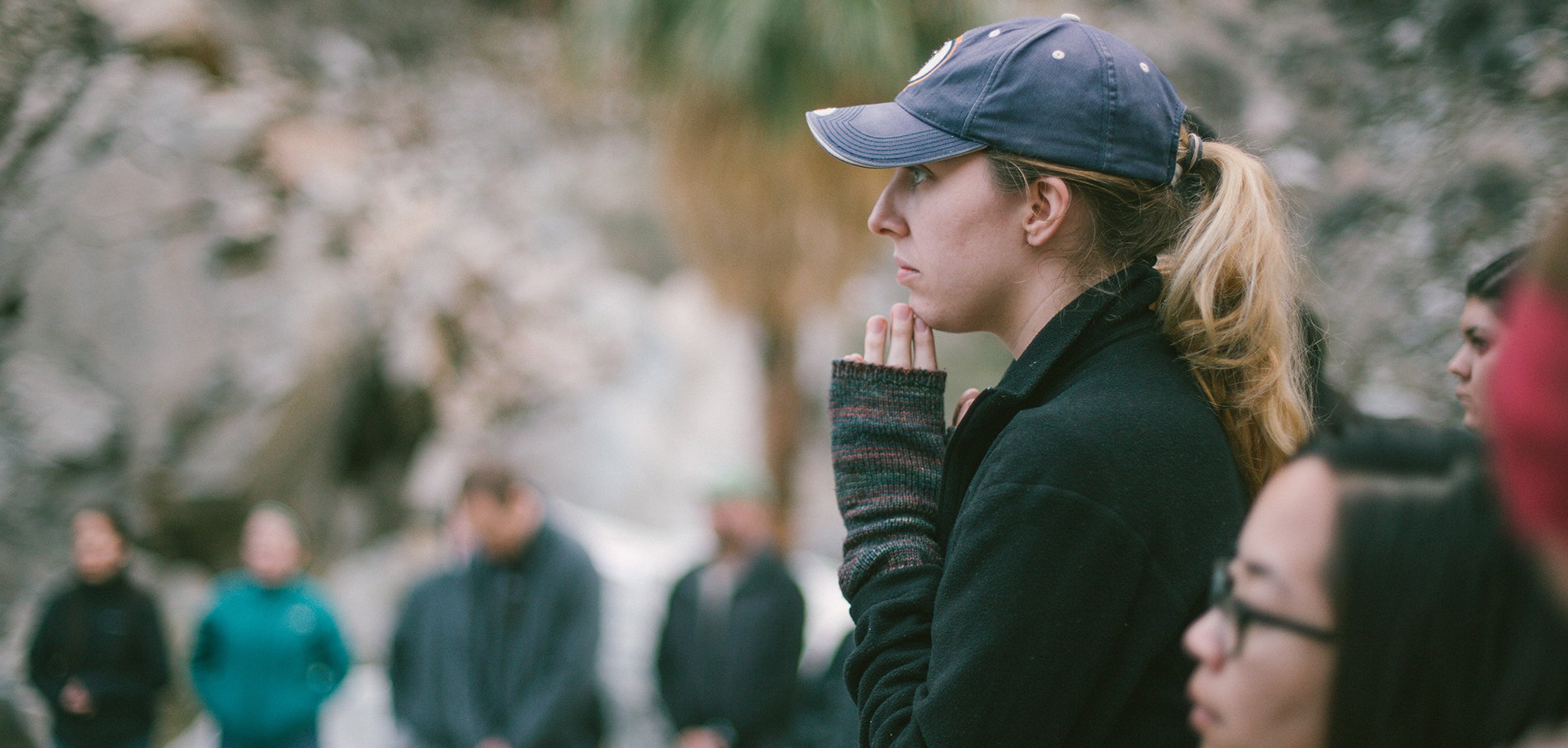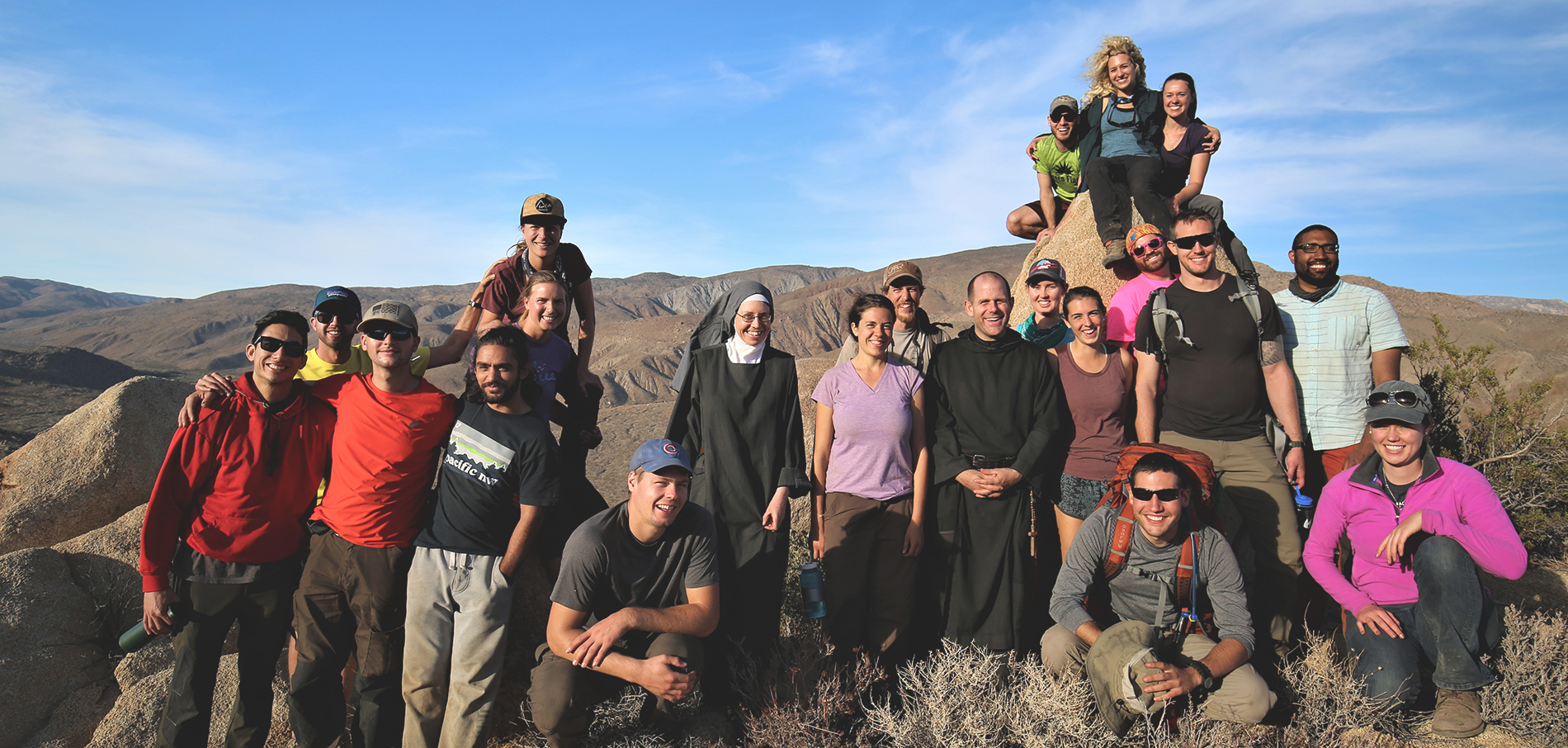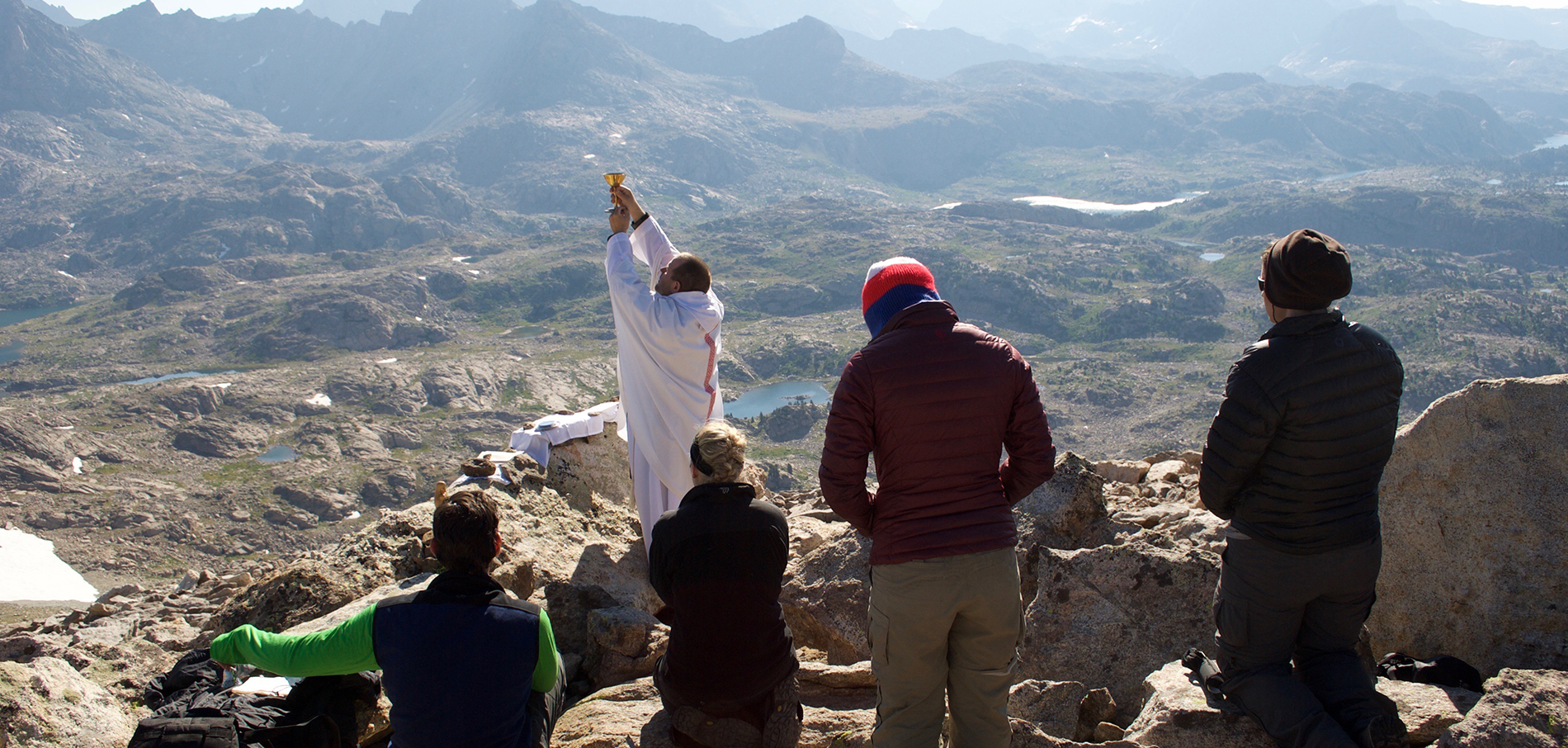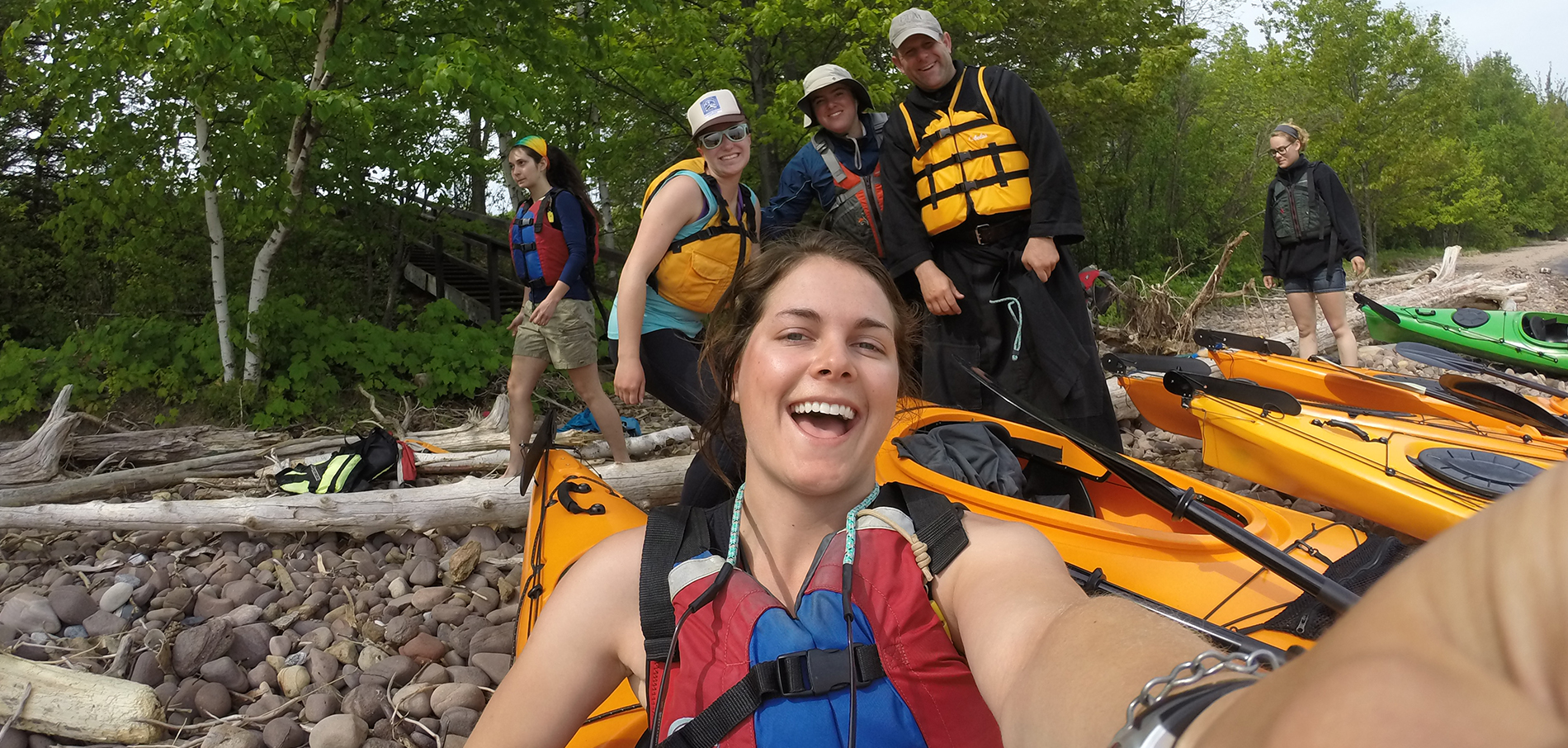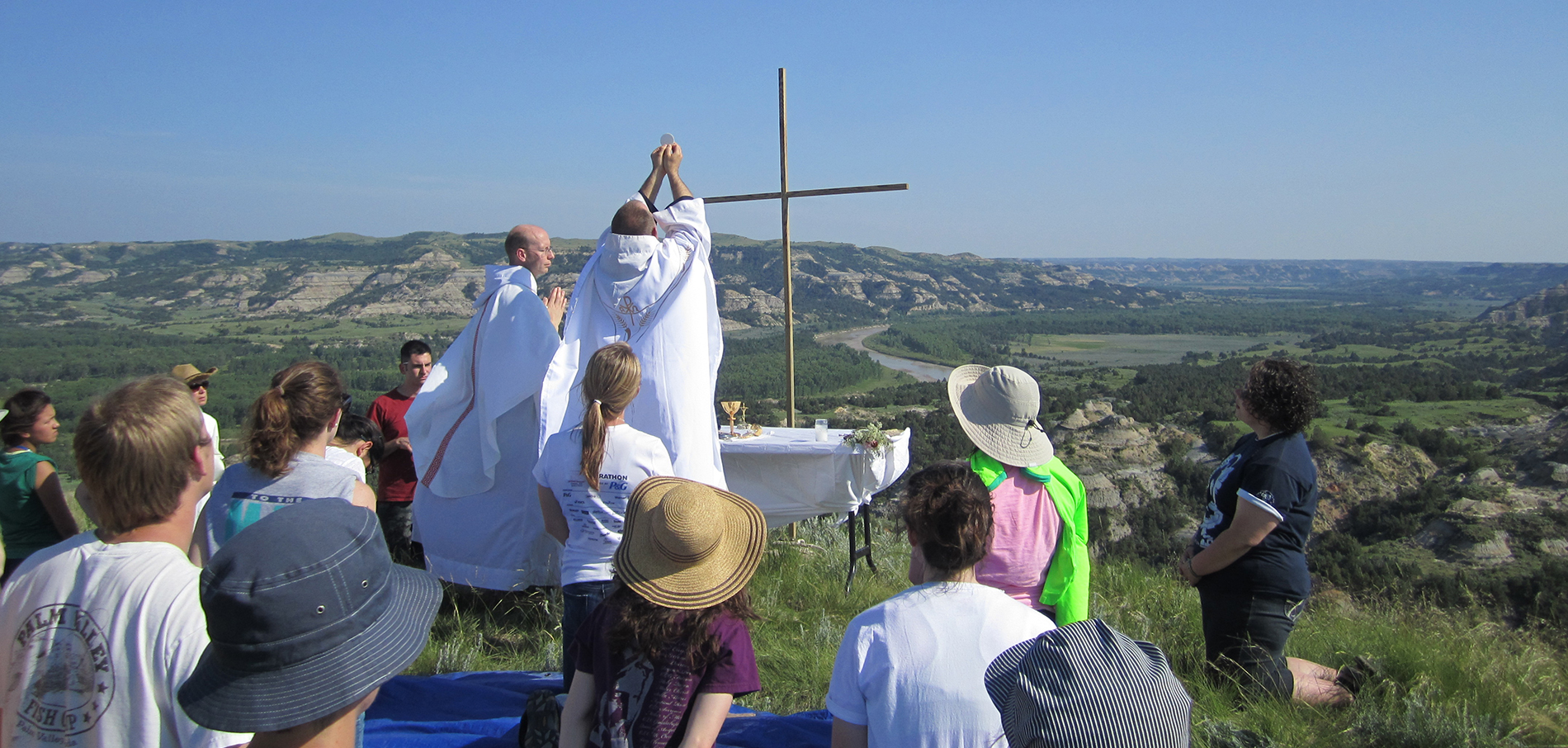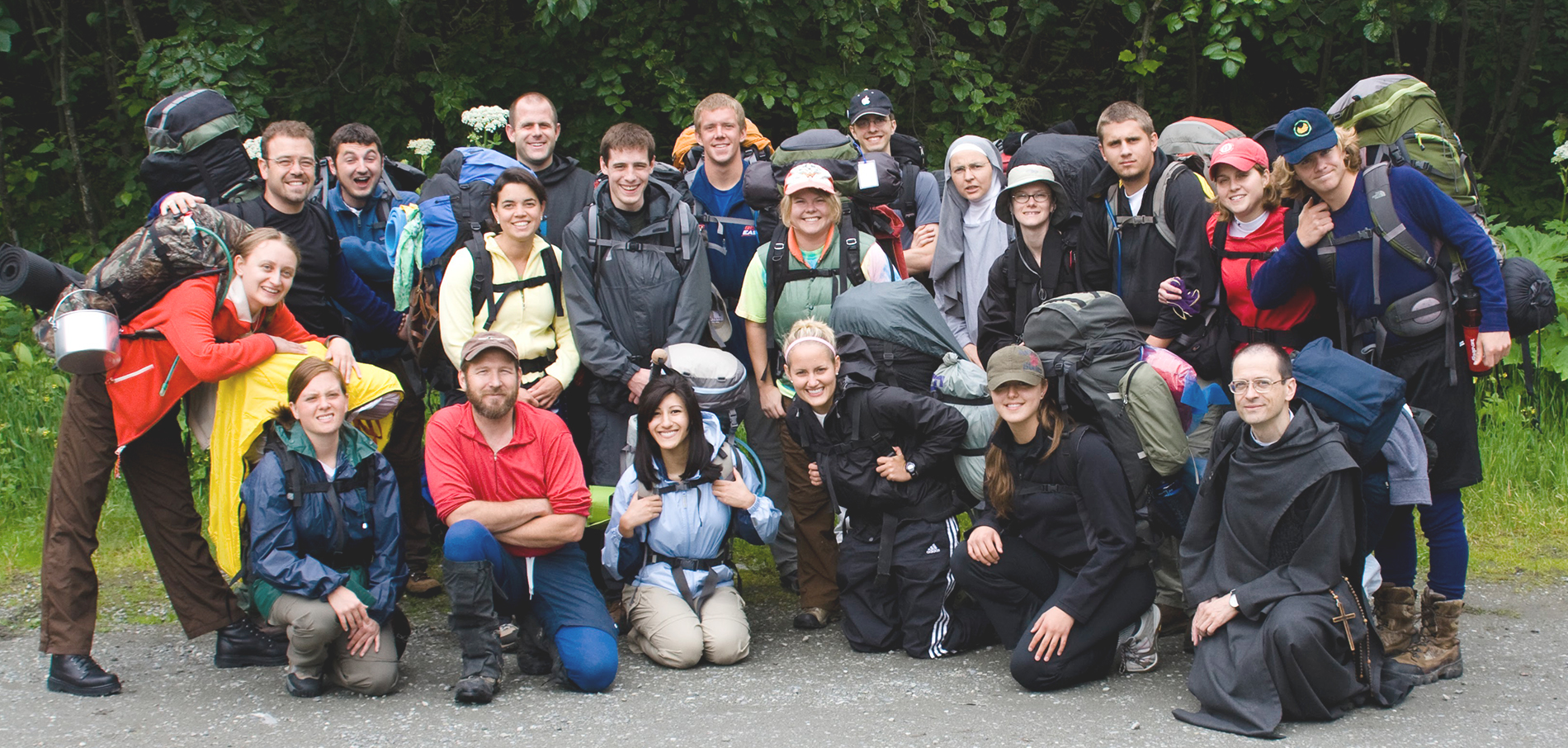 Young Catholics thirst for a deep encounter with Jesus Christ and authentic friendship. Eagle Eye ministries was born from a need to answer that cry of young adults for deep and meaningful formation. Since 2003 we have responded by providing retreats and expeditions in 8 states and an engaging media outreach. Under the formation of the Brothers of the Community of Saint John, Eagle Eye has encouraged over 50 vocations to religious life and a steady stream of young faithful families.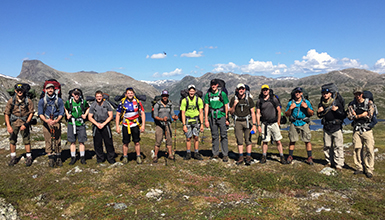 Excursions
Find God and challenge yourself in rugged experiences in beautiful wilderness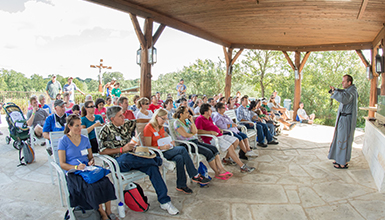 Retreats
Accessible, deep encounters with the beauty and truth of the faith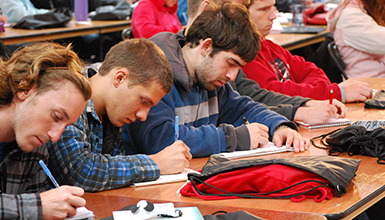 Institutes
Transform your life by the renewal of your mind in these 8-day intensive spiritual seminars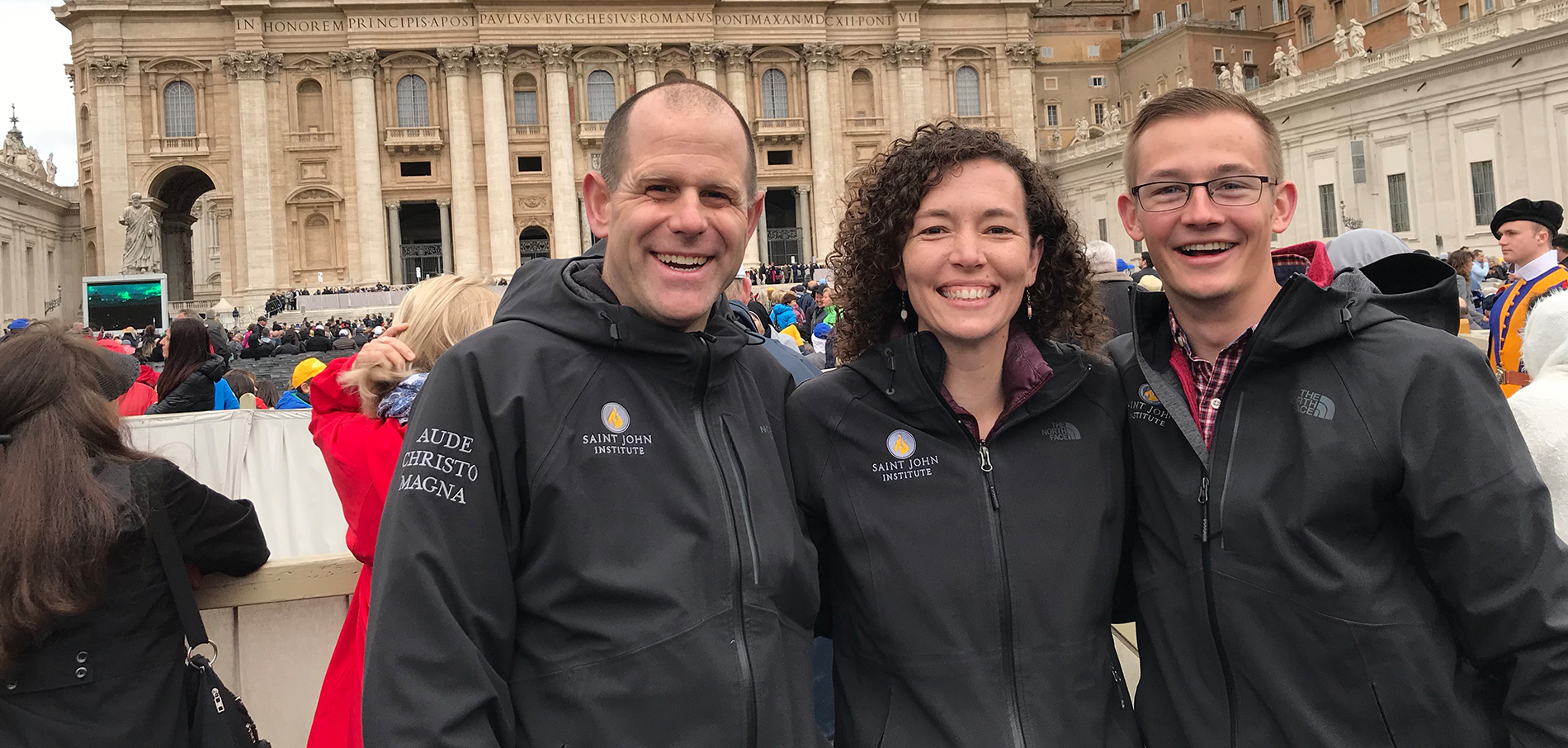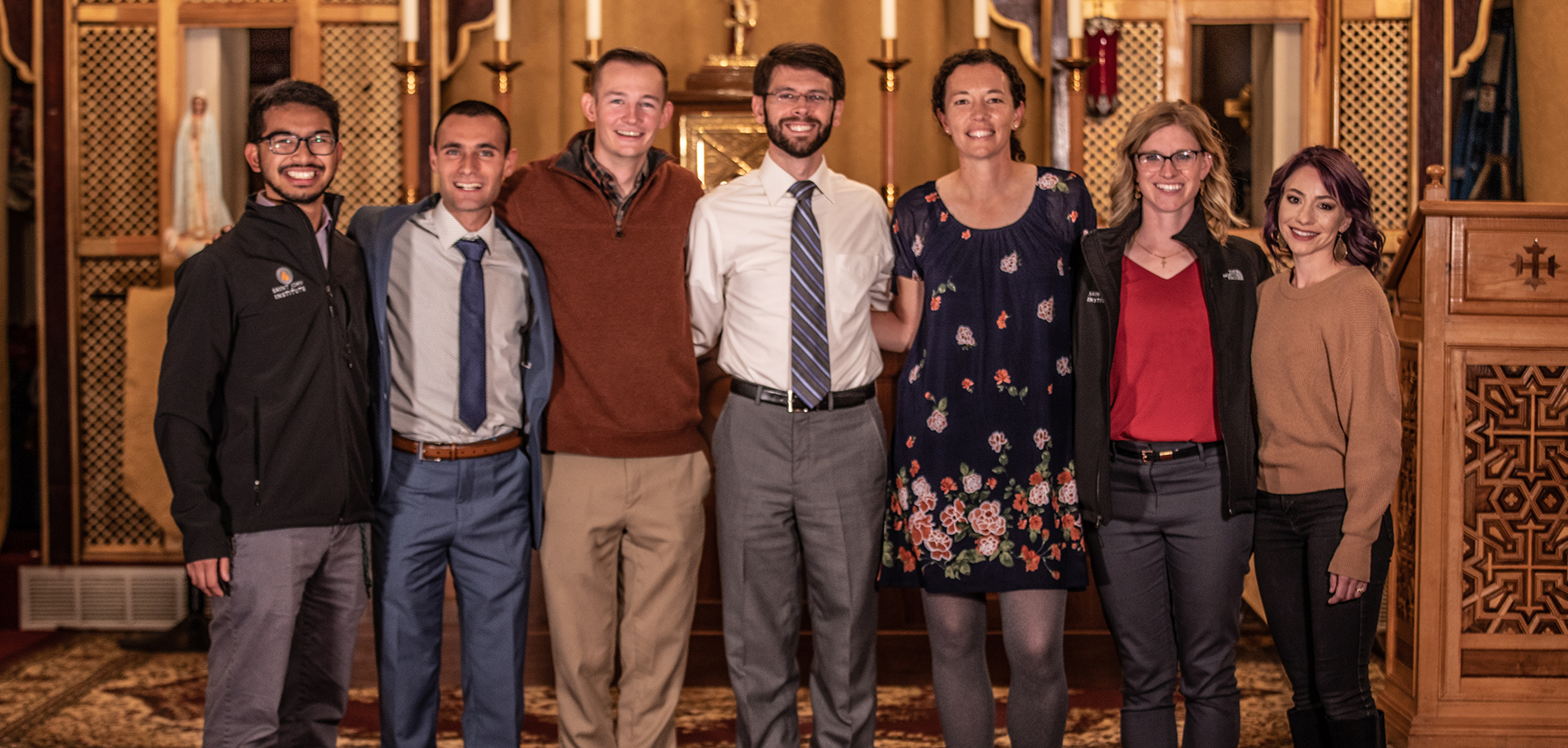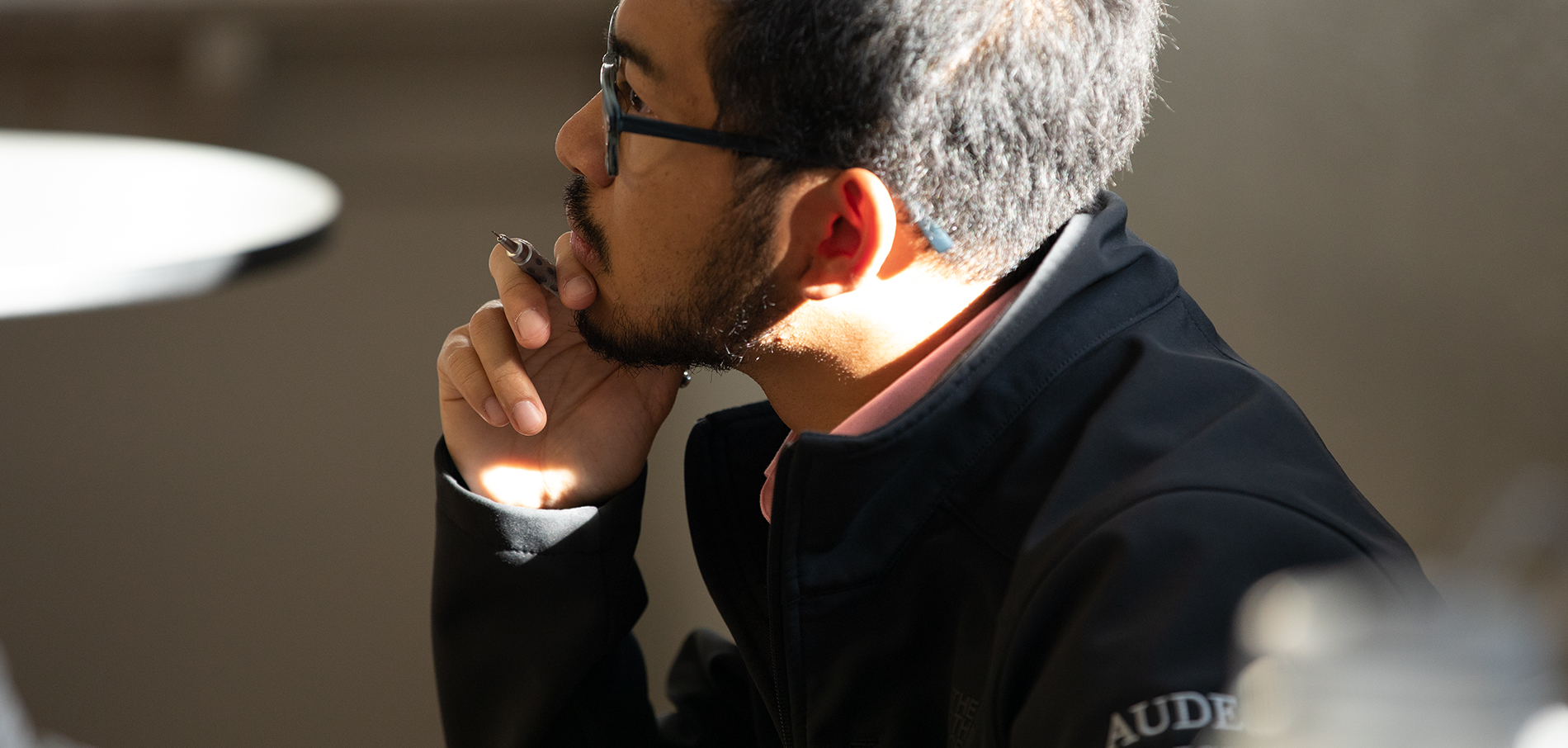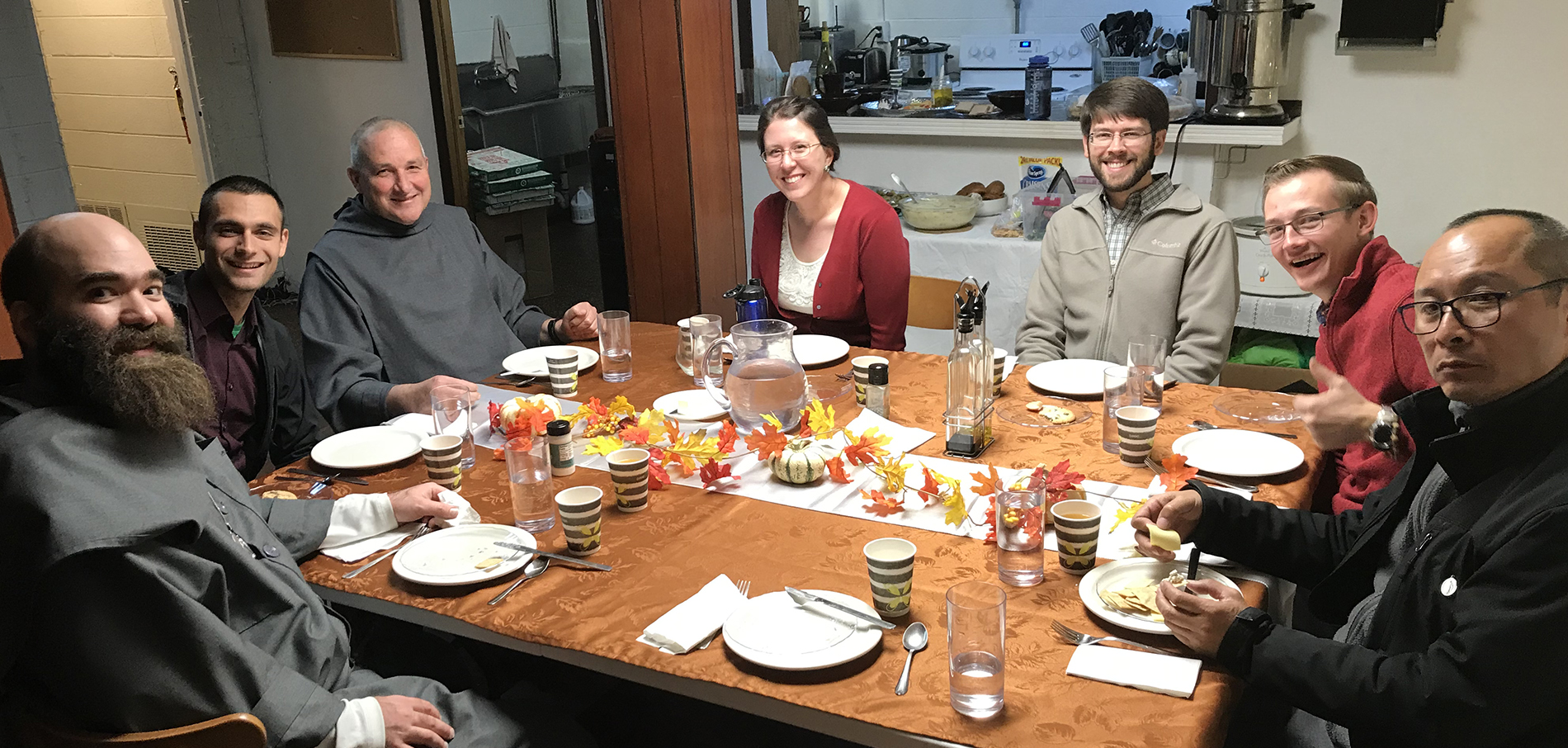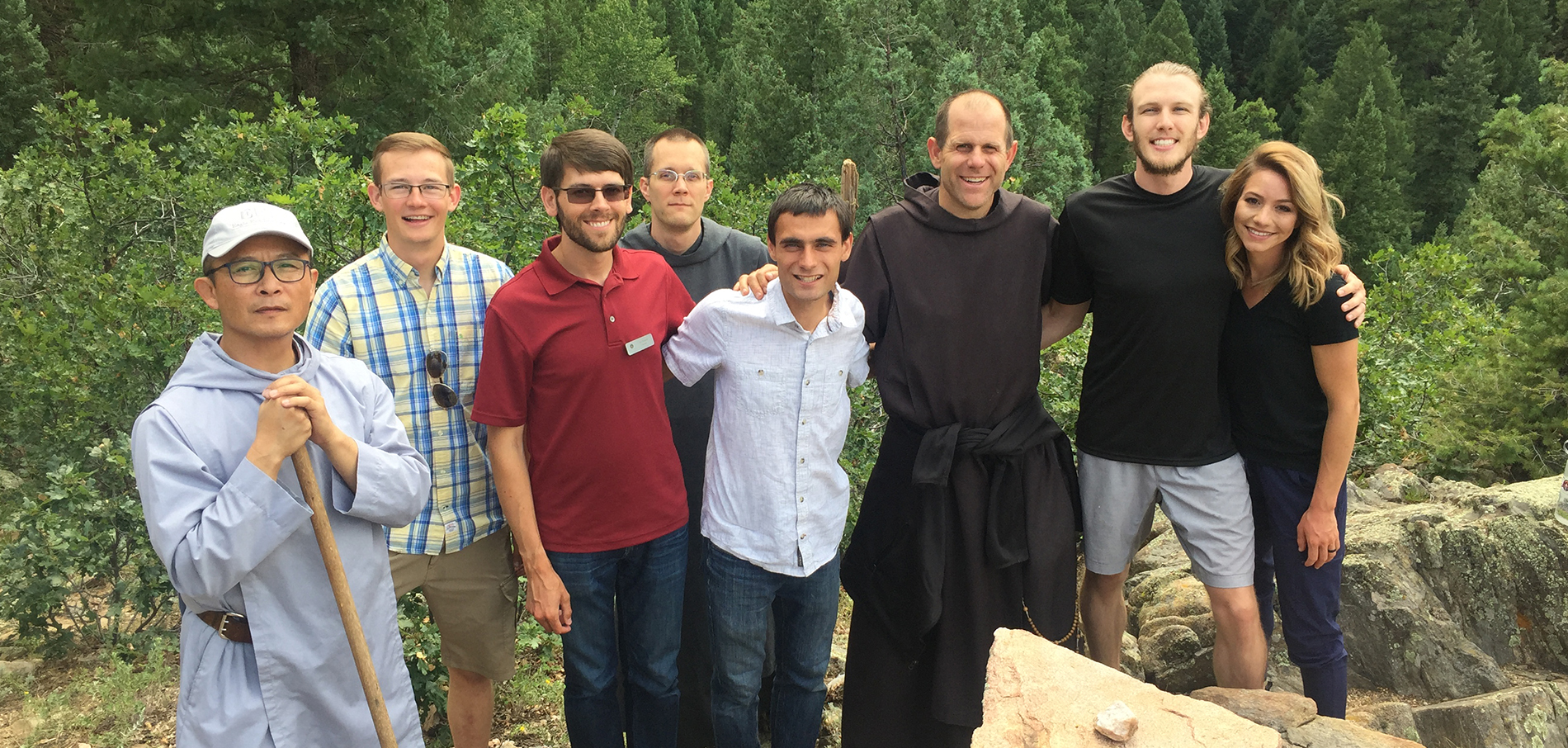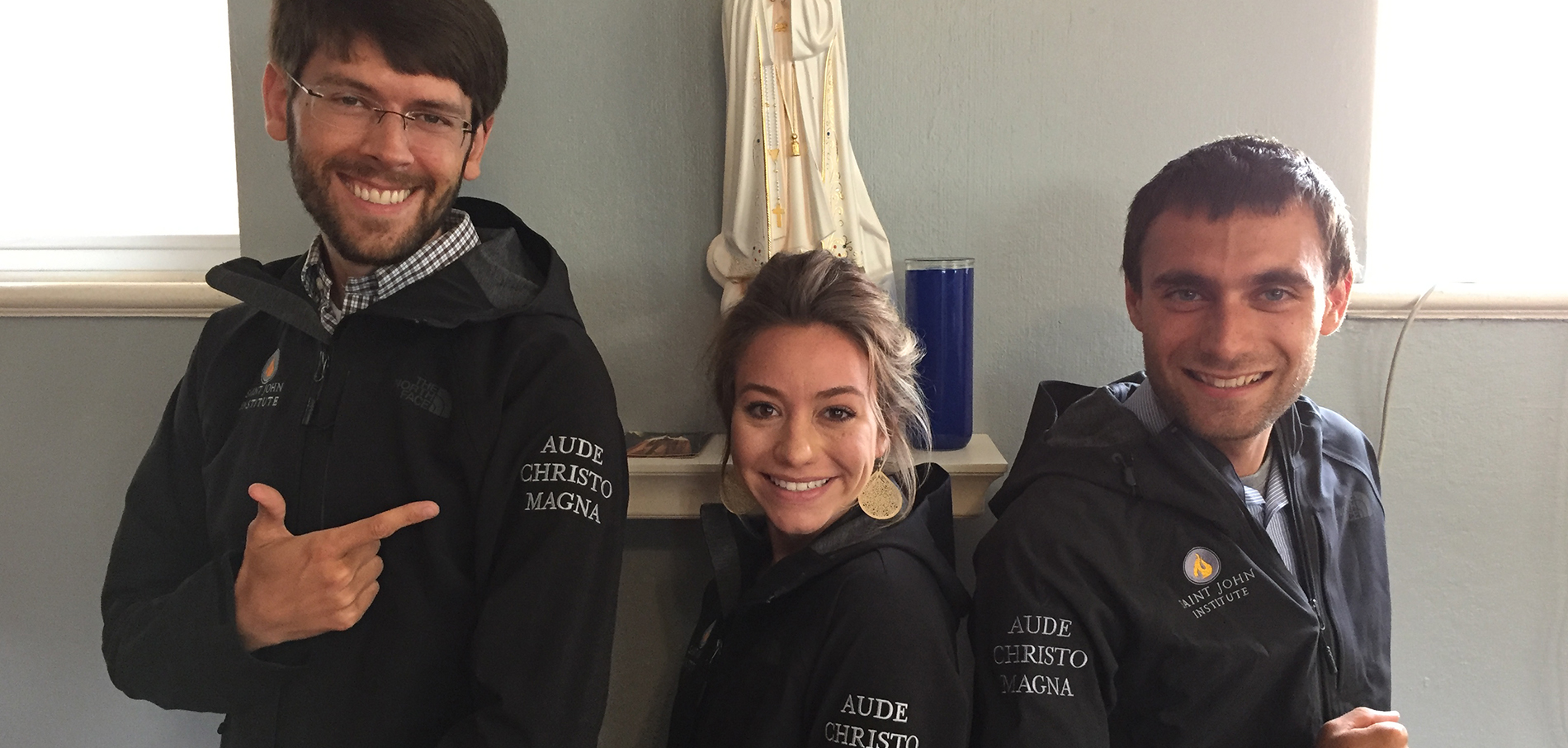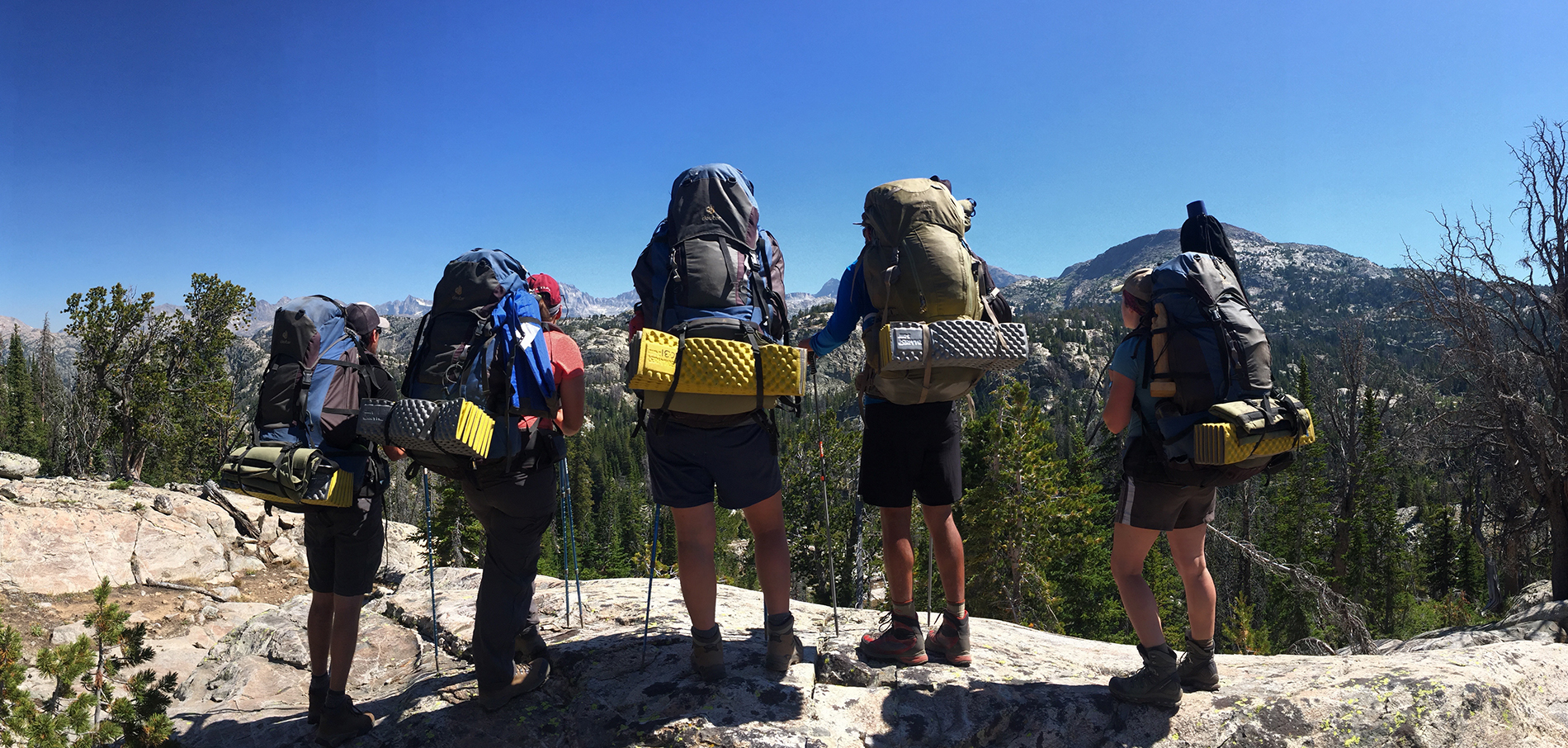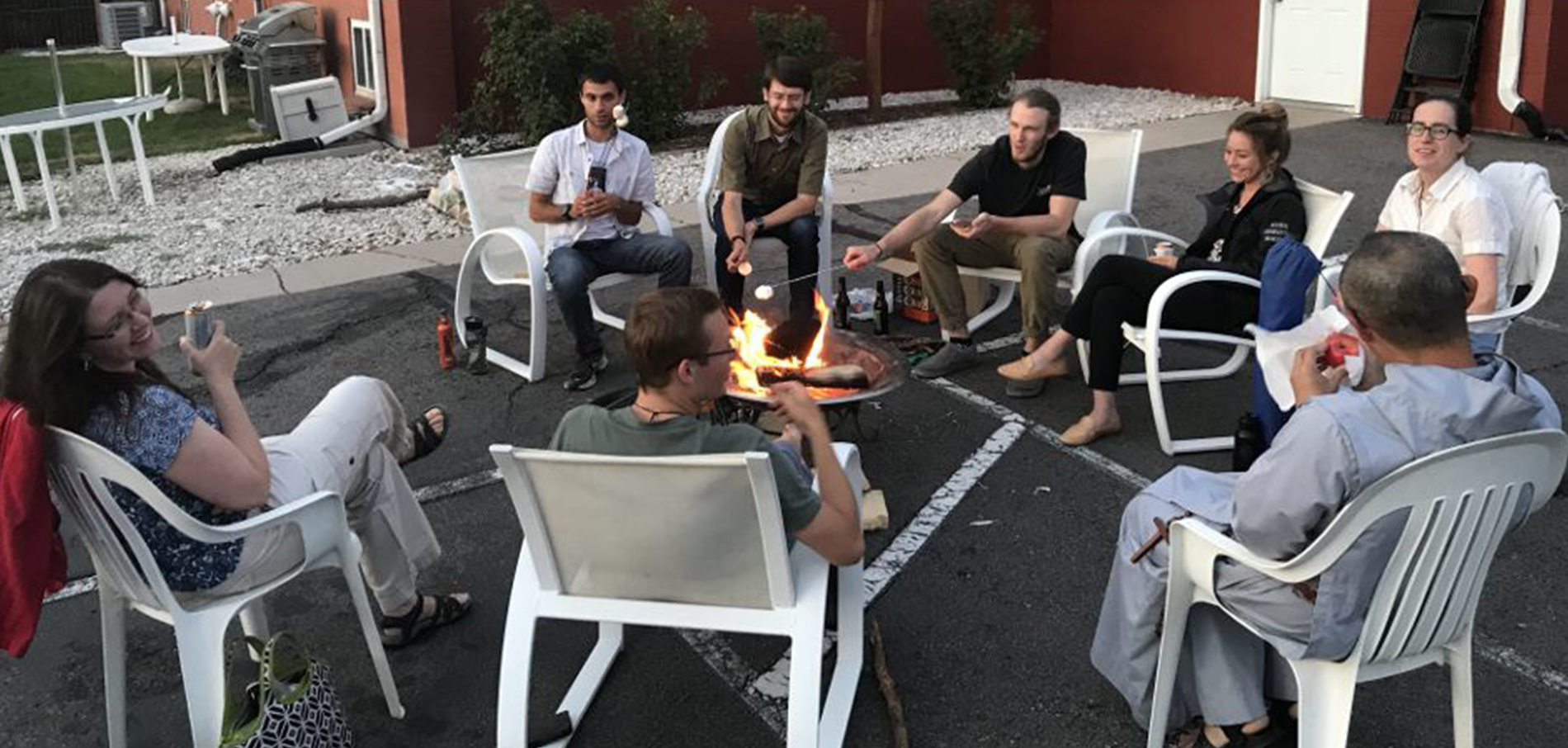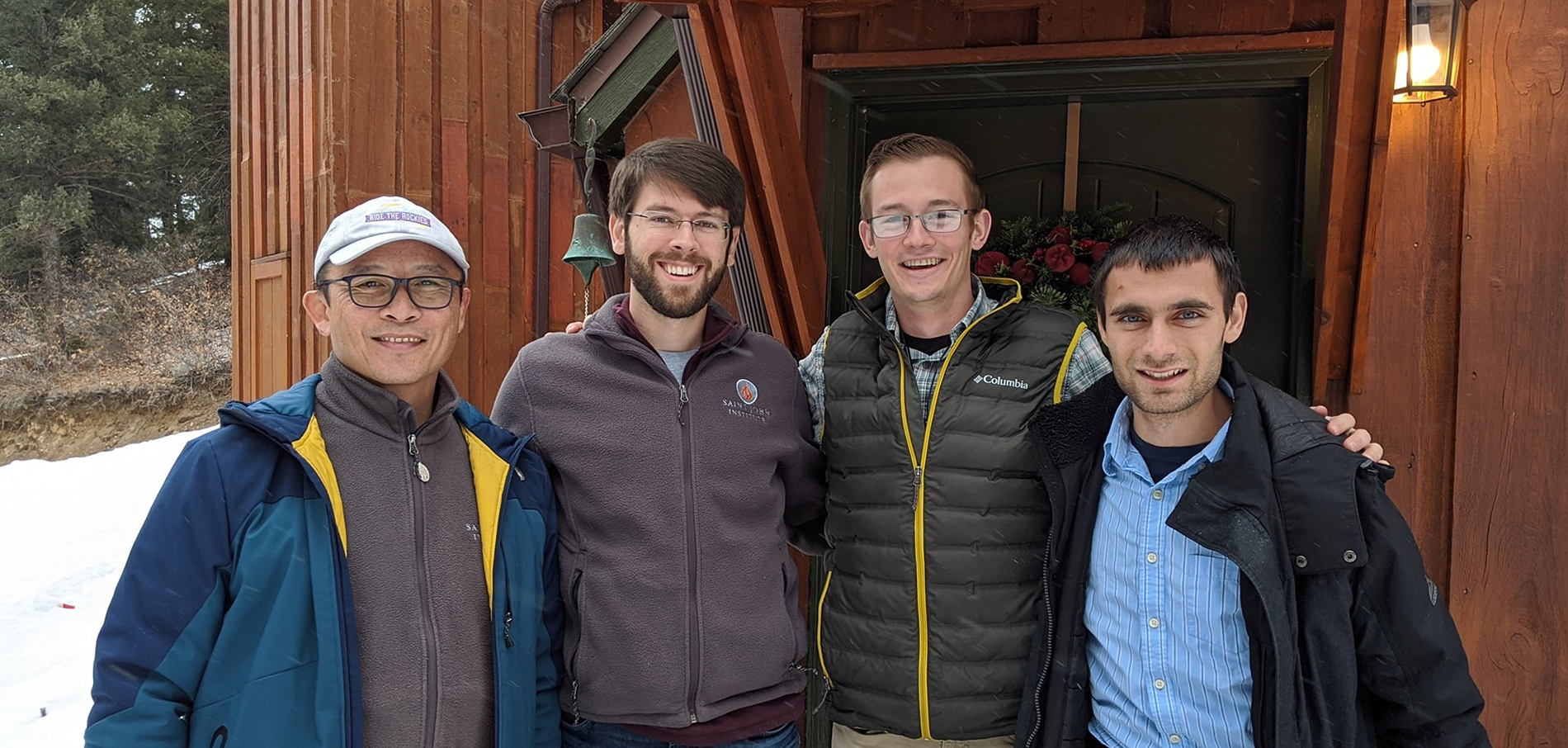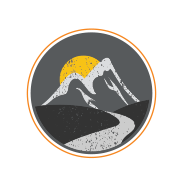 It is hard to launch a vision in a weary and negative world. Innovation needs support, encouragement and resources in order to blossom. The Saint John Leadership Institute (SJLI) provides tomorrow's leaders with a joyful Gospel-infused and rich environment to give the very best of themselves to a world calling out for fresh ideas. Participants (missionaries) receive coaching and the time needed to discern their path forward or launch their business endeavor while receiving in depth spiritual and leadership formation in a community of their peers.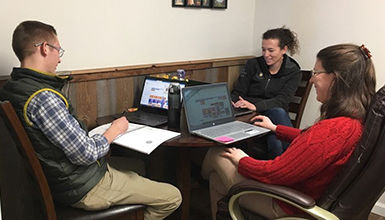 Entreprenuer-in-Residence
Are you burning with desire to launch a new ministry or product? Come to the Saint John Leadership institute and pursue your dream with the formation of the Brothers of Saint John and the Network of Mentors and business leaders who will help launch your vision.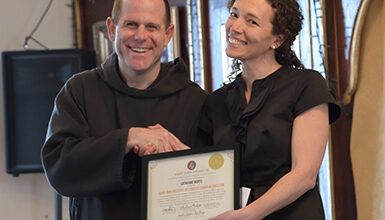 Residential Missionary Life
Are you looking for the time to discern your path forward or the structure to help you pursue your innovation in an environment that will form you as a virtuous leader? The Saint John Institute has a program for you.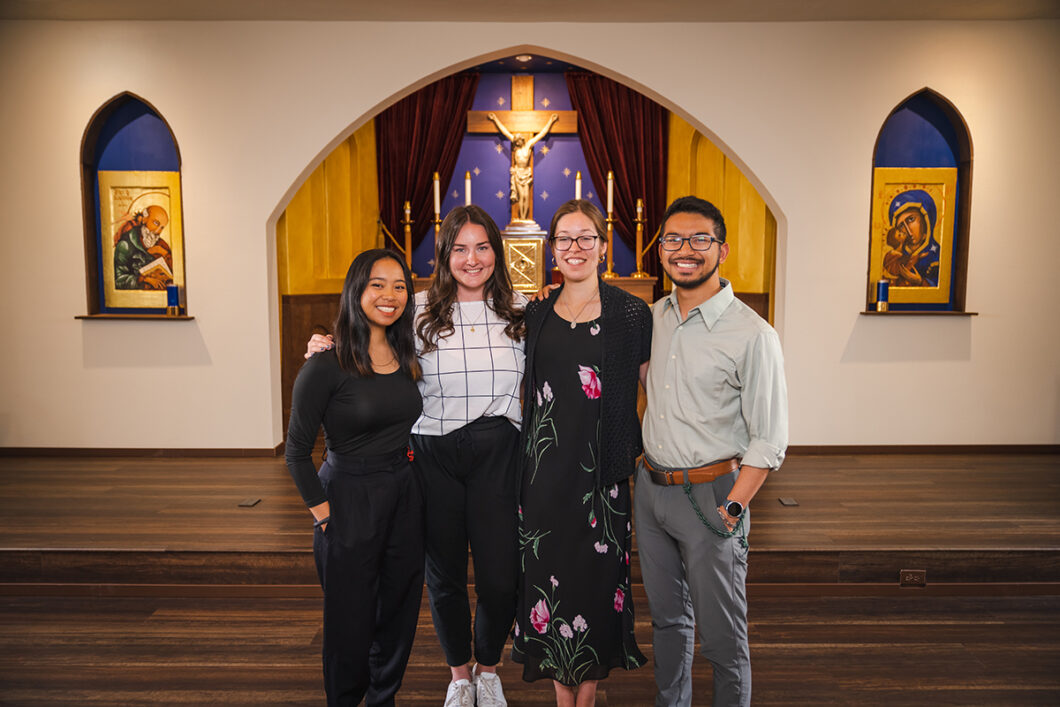 Rise Above: What's Holding You Back?
Do you think the Saint John Institute is right for you? Come spend a week in retreat with us in beautiful Englewood, Colorado and experience the community where young adults can begin the journey to discern their path forward. For more information email: admissionsdirector@saintjohninstitute.org.
Come on next year's pilgrimage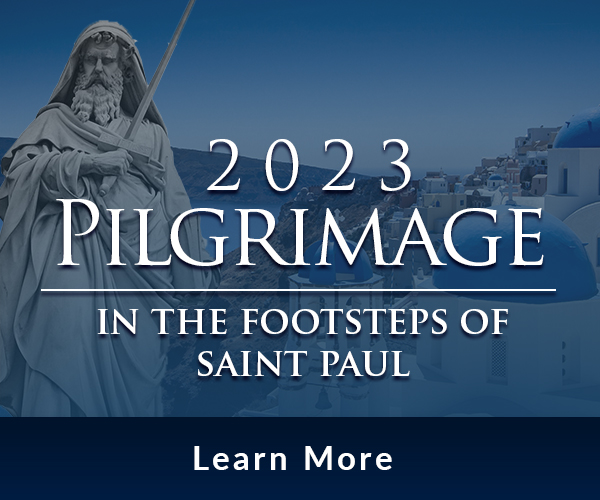 For eleven days, with Fr. Nathan Cromly, CSJ, as our Spiritual Guide, we will follow the footsteps of St. Paul and experience beautiful sites throughout Greece. We will visit Philippi where Paul the Apostle delivered his first sermon and established the first Church in Europe, Mars Hill in Athens where he spoke to the Athenians, Corinth and the site of St. Paul's trials by Gallio, and more! As part of an added 3-day cruise, we will visit the House of the Virgin Mary in Ephesus, the island of Patmos where Disciple St. John received the visions recorded in the Book of Revelations, and also Crete, Heraklion, and beautifully captivating Santorini. Rekindle the fire of faith, kindle the faith of friendships, and acquire memories and blessings for a lifetime!
Where are we going?
We will fly to Thessaloniki where we will Visit Phillipi and the port city of Kavala. Next we will journey to Delphi, Athens and Corinth.  Our 3-day cruise will sail to Myknos, then to Kusadasi where we will visit Ephesus, then on to Crete and finally to Santorini.
Who can come?
The pilgrimage is open to all members and friends of the Saint John Leadership Network, Eagle Eye Ministries and the Saint John Leadership Institute.  Come join us!
When is it?
The pilgrimage is scheduled for May 5-15, 2023. We have confirmed the 2023 dates for this pilgrimage. If you signed up for 2022, you are automatically on the list for 2023. Please register with us for this wonderful opportunity to follow St. Paul in the company of Fr. Nathan and SJI.
Who We Serve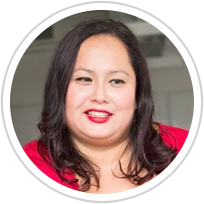 My husband and I have both had our faith and lives impacted by Eagle Eye Ministries. I am happy to give back to ensure that many more people have their lives and faith touched by EEM.
Catherine Johnson
Eagle Eye Volunteer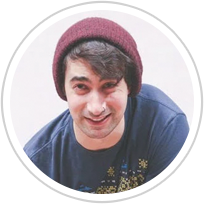 I'm excited about the opportunities ahead of me while studying at the Leadership Institute. I can't wait to implement my vision to help others realize their potential!
Paco Patag
Missionary Innovator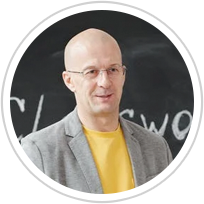 Working with the Leadership Network to develop Master Classes has been a joy! I especially like the support network that results from these classes.
Darren Smith
Leadership Consultant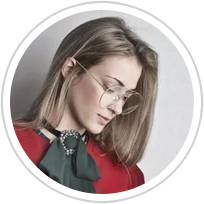 Saint John Institute has wonderful supporters. I have loved coordinating the volunteers who serve the mission and help others on their path to sainthood.. Come join us!
Elizabeth RIordon
Volunteer Coordinator