PRIVILEGED UNDERGRADUATE PROGRAMS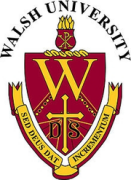 Walsh University
http://walsh.edu/
As a Catholic University with 3,000 students from 40 states and 35 countries offering undergraduate, graduate, and adult accelerated degree programs, Walsh's ultimate mission is to develop leaders in service to others. At Walsh University, we understand that we are the gatekeepers to a student's future. We promise that our faculty and staff will do everything in our power to make the journey here a successful one.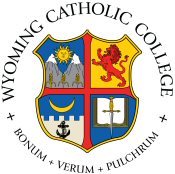 Wyoming Catholic College
http://wyomingcatholic.org/
Wyoming Catholic College offers a classical liberal arts education in three dimensions—mind, body, and spirit. We accomplish this by immersion: immersion in the profound truth of our Western tradition in the Great Books; immersion in the challenging beauty of mountains and wilderness in our Outdoor Leadership Program; and immersion in the divine goodness of our Catholic spiritual heritage in liturgy, sacraments, and community. This unique combination of educational spheres results in graduates who know and love truth, think clearly and communicate eloquently, and act with confidence and wisdom.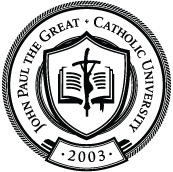 John Paul the Great Catholic University
http://jpcatholic.edu/
John Paul the Great Catholic University, which opened in September 2006, is a visionary teaching institution focused on and dedicated to molding students into future innovators and creators, leaders and entrepreneurs. Students have the opportunity to acquire a deep and personal knowledge of Jesus Christ. Catholic ethical, moral, and social values provide a guiding compass for everything we do.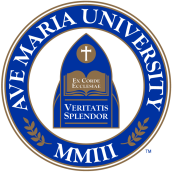 Ave Maria University
http://avemaria.edu/
Ave Maria University is a Catholic, liberal arts institution of higher learning devoted to Mary the Mother of God, inspired by St. John Paul II and St. Teresa of Calcutta, and dedicated to the formation of joyful, intentional followers of Jesus Christ through Word and Sacrament, scholarship and service.