Timothy Hill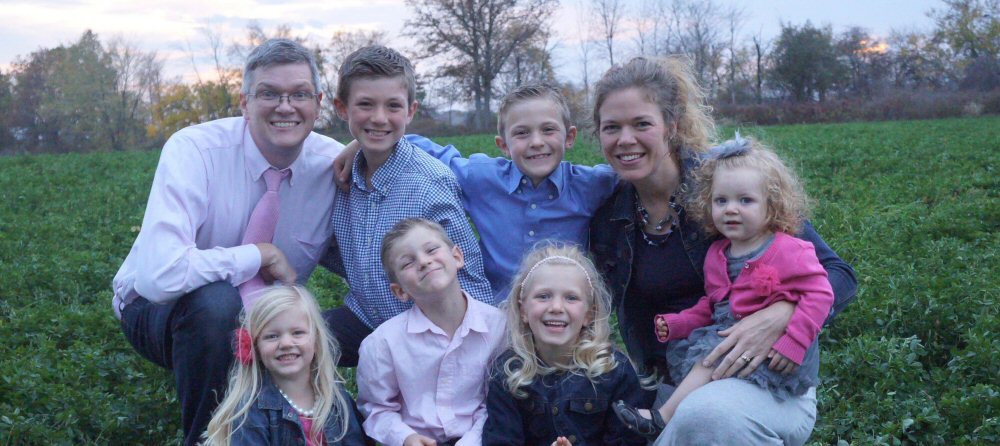 God is going to use the Tim Hill Family's Creativity, Generosity and Integrity to dare great works for families.
Our focused time at the Saint John Institute, through the daily formation in the faith, immersion of our family into the Community of St. John ministries and a Judeo-Christian business acumen from Walsh University, will mold my artistic and creative talents with our family's generous spirit into a powerful instrument for the Holy Spirit to use, capturing the imaginations and curiosity of those seeking truth, beauty and inspiration.
"May the beauty you pass on to generations still to come be such that it will stir to wonder! … wonder is the only appropriate attitude." St John Paul the Great, Letter to Artists
No matter your faith, you can sense a lack of wonder, truth and integrity in the modern world, in business, in politics, in all forms of media, and even in some of our churches. To right this sinking ship in the modern world, we must reclaim family traditions and cherished family time that society has stolen with "busyness," showing the positive effects and joy they can bring to an individuals life, their family and those around them, and then to the entire world.
"Everybody today seems to be in such a terrible rush, anxious for greater developments and greater riches and so on, so that parents have very little time for their children. Parents have very little time for each other, and in the home begins the disruption of peace of the world. … If you want to save the world, go home and love your family." St. Mother Teresa of Calcutta
With "busyness" and chaos all around us, we need a new family ministry that is focused on lasting family rituals and traditions. Traditions, led by fathers that inspire time together as a whole family, quality family conversations, building the domestic community, and discovering truth about life and faith, through the good, the true and the beautiful. Truth, goodness and beauty inspire souls towards the Creator who possesses the peace and joy absent from hectic lives.
In collaboration with SJI, we are dedicated to our mission of launching the Fiat Family Werks ministry with three creative works, ready for publishing within the first 6 months. These tools for families are just the springboard for greater imaginative things to come, all focused on bringing families together. We invite you to be a part of our family as we chronicle the the struggles and joys involved in the birth of a family ministry and the amazing affects it has on others.
Our incredible journey begins. We set out on an adventure from God, stretching our feet out over the boat, put out into the deep. I give God my talents as brushes, my family as the water color and have stepped away from the world to provide him an empty canvas to create a masterpiece. Will you join our support team as a family advocate, and help God shape this masterpiece into the ministry and mission that strengthens thousands of families from within, with Christ at the heart, radiating out to each member, to other families and then to society. Help us dare great change for the world, one family fiat at a time.
We appreciate you all and God Bless,

Tim, Mandy, Eddie, Xavier, Zoey, John-Andrew, Anna-Maria, and Zelie-Marie
Please make checks out to Saint John Institute
(Include "Hill Family" in the memo) and mail them to:
Saint John Institute
4775 S. Pearl St.
Englewood, CO 80113
United States of America
If you have questions or concerns regarding your donation(s), please contact donations@saintjohninstitute.org