Hello! I'm from southern California and raised in a large Catholic family of thirteen. My last name will soon change, and I will become a Mrs. Fink!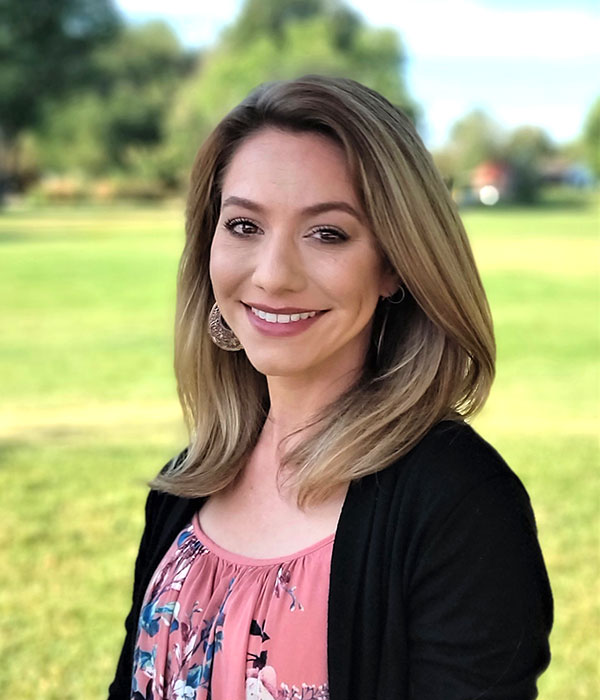 My educational background includes degrees in philosophy, theology, and humanities. Following undergrad, I pursued graduate studies in theology in Rome, Italy.
Favorite things which occupy my free time include reading a good book with a cup of coffee, rock climbing, deep conversations, and eating avocado toast.
I chose the Saint John Institute because I am passionate about the development of lay leadership in the world, particularly feminine leadership. Through SJI's Integrated Leadership Formation Program, I hope to be equipped in both mind and heart, spiritually and practically, to be an effective leader in the world.
My entrepreneurial dream is to open Zellie's Spa. This non-profit will provide a place for women to find healing and renewal of heart, mind, body, and soul through the proper cultivation and integration of beauty in their lives. Theologian Thomas Dubay wrote that beauty is the "radiance of truth and goodness." Many women falsely believe that their brokenness (whether physical, mental, or emotional) and sin leaves them less than beautiful, good enough, or desirable. Integrated beauty and self-care are essential for the Christian woman because when a woman knows she is beautiful, she knows she is good. A woman convicted of her goodness will believe she has an irreplaceable role in the world, and thereby capable of making an incredible gift of herself.
The spa itself will contain a full salon facility, gym, Chapel, Catholic book store, cafe, meeting rooms, and childcare. The spa will hold makeover workshops that women can attend and focus on transforming, renewing, and integrating their spiritual, mental, and physical health and beauty. The spa will function as a for-profit source of revenue funding the workshops. It will also support a needs-based scholarship for women who either can't afford a membership to the spa or participate in the workshops. Every woman needs to know and experience the dignity and beauty God gave her. It is my prayer and mission to help as many women as possible step into their God-given beauty and goodness!
DONATE TO THE SCHOLARSHIP FUND
Please make checks out to Saint John Institute
(Include "Rachel Puncer" in the memo) and mail them to:
Saint John Institute
4775 S. Pearl St.
Englewood, CO 80113