I was born and raised in western Pennsylvania in a very loving working-class family; from them, I received the gifts of my Polish heritage and Catholic faith!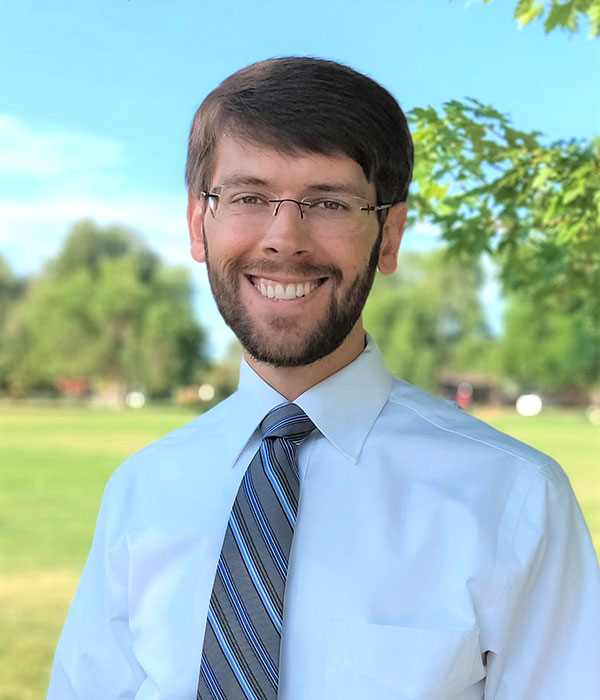 Since rediscovering my faith in college, I have had the privilege of seeing it from a fresh perspective at a critical time in my life. This has helped me to realize the treasures of the church: her rich traditions, inspired teachings, two millennia of wisdom and contemplation, thousands of saints, apostolic succession, and the gift of the Holy Mass to name just a few.
This rediscovery has sparked a new fire in my heart; my life has become more integrated and meaningful. In my free time, I love sharing in life with my friends, family, and girlfriend. I also love learning new things that I can then share to educate, inspire, and help others. To relax, I enjoy hiking and outdoor photography. I also enjoy attending daily mass and growing in my faith through small groups and accompanying others in their faith journey. Whatever I am doing, my joy is in using my gifts to continuously bless others and improve myself and the world around me.
Before attending SJI, I worked in engineering consulting for several years where I learned more about business, organizational leadership, and practical/advanced problem-solving methods such as six-sigma/lean. This experience verified my passion for problem-solving but also revealed a dissatisfaction when my work did not directly benefit people's daily lives. As my self-awareness grew, I began considering an adjustment to my career and continued education to make greater use of my strengths.
I chose to attend SJI because the rigor of the program would form me (unlike any other) to be a catalyst for the New Evangelization. I want to infuse my faith into everything I do and to help those I encounter enjoy an integrated life in Christ. SJI's program offers what no other university program can: professional studies and formation centered around a monastic prayer schedule. It forms the whole person by integrating one's faith, professional, and personal life.
I aspire to apply this formation and my past experience to renew community engagement at the parish level, largely by promoting more interaction and mentoring between the various age groups in parishes so the faith can be more effectively modeled and transmitted.  Increased engagement will create a welcoming culture and increased interest in ministries to nurture the needs of the parishioners.
St. Pope John Paul II said: "The task of passing on the Gospel has now passed to your generation." Please prayerfully consider joining me in my mission to respond to that great and rewarding call by addressing the needs of this generation! Verso l'alto!
DONATE TO THE SCHOLARSHIP FUND
Please make checks out to Saint John Institute
(Include "Jeff Yanuck" in the memo) and mail them to:
Attn: Business Support
Saint John Institute
4775 S. Pearl St.
Englewood, CO 80113